Erin Stern Elite Body 4 Week Daily Fitness Trainer Day 13
The final workout for the week consists of intense interval sprints. It's a short, effective workout that will help you lean down. Get ready to get your sweat on!
This cardio workout is fast and furious. As you progress through the program, push yourself to perform more work and less rest. Your aim for the end of the program should be to complete ten sets of 30 seconds high-intensity work for every 30 seconds of low intensity.
HIIT Cardio
1
---
Dynamic Sprint Drills
2
Dynamic Sprint Drills: A Skip
20 meters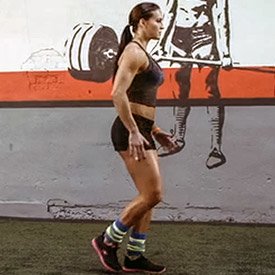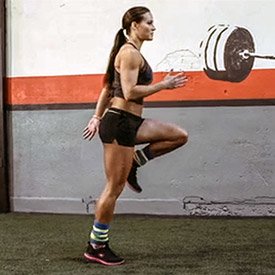 Dynamic Sprint Drills: B Skip
20 meters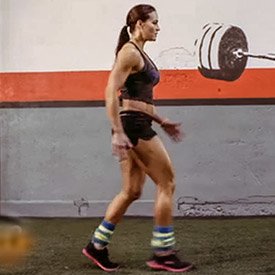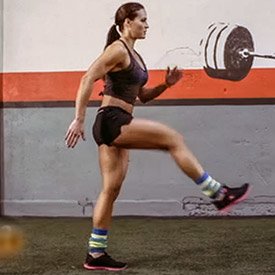 Dynamic Sprint Drills: Straight-Leg Short
20 meters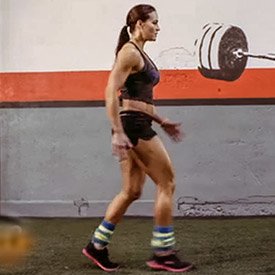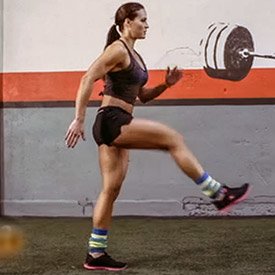 High Knees
20 meters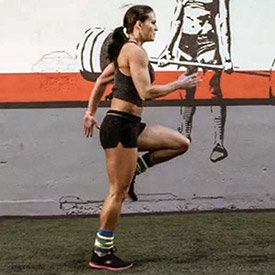 ---
3
HIIT Cardio
10 rounds: 30 seconds high intensity followed by 30 seconds low intensity.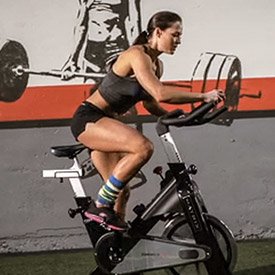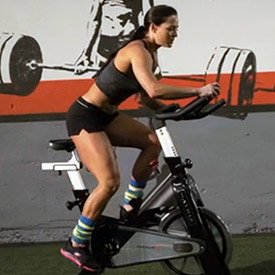 Note: Use bike, treadmill, elliptical, or other equipment
---
4
---
Elite Body Meal Plan
Check out the table below to see what Erin eats on a daily basis. You don't have to follow these meals exactly, but take some cues from Erin's template: Eat 5-6 times per day, eat protein at every meal, stick to complex carbs, don't skimp on healthy fats, and taper your carbohydrate intake as the day goes on. Follow these rules to build your own elite meal plan.
Because each of us has particular caloric and macronutrient needs, feel free to add or subtract calories, increase the protein, and make other adjustments. Be smart about your choices, stick to the same food categories, and try to adhere to the schedule. What you eat is just as important as what you do in the gym, if not more. There are a lot of healthy options in these example meals, so you shouldn't ever feel deprived or hungry.
breakfast

---
---
alternative breakfast
---
snacks

---
---
lunch

---

---

---
lunch alternative
---
snack

tuna
1 can of tuna with 1 tbsp of light mayo
---
---
Dinner
---

steamed broccoli or salad
1 cup
---
alternative dinner
---
Snack
---

Peanut butter or almond butter
1 tbsp
---
* These statements have not been evaluated by the Food and Drug Administration. This product is not intended to diagnose, treat, cure, or prevent any disease.