Home Workouts For All Fitness Levels
Hurting for the gym? We are too. Things are tough right now, but we're going to get through it together—and continue to work out together, even if we're all at home while we do it.
As long as the novel coronavirus is keeping people at home, we'll keep updating this page with our best at-home workouts, articles, videos, and full programs. Even if you've got nothing but your body, we can still help you build it.
Check back every week for new home workout resources throughout the COVID-19 crisis.
Best Free At-Home Video Workouts: New Video Every Week!
Check back every week for a new free streaming workout. And dig deeper into any program in BodyFit Elite with a free 7-Day Trial.
Family Workout 1: Animal Farm
Clear a little floor space and grab the little people in your house. It's time to embrace your inner animal in this family workout led by Ali Holman, creator and host of the plan Ali Holman's 20-Minute Fit!
More Follow-Along Home Video Workouts
At-Home Fitness Programs
BodyFit memberships include complete fitness programs with weeks' worth of home workouts. Subscribe for full access.
Best At-Home Workouts and Tips
Learn how to make the most of what you've got at home. You'll be surprised how much you can accomplish with next to no space and equipment!
Build your own home workout routines with BodyFit's extensive exercise database.
More At-Home Exercises
Bored at Home? Binge on These Videos
5 Ways Resistance Bands Work for You
Not aboard the band train yet? Undersun band creator James Grage will convince you. And even if you are, he can still teach you more about what makes bands the ideal choice for at-home training and plenty more!
Home Workouts For All Fitness Levels
Our library of home workout plans can help you take control of your fitness like never before. It's time to take pride in training from home! We've got the workouts. You just need to do the work.
"
I don't have much equipment.
"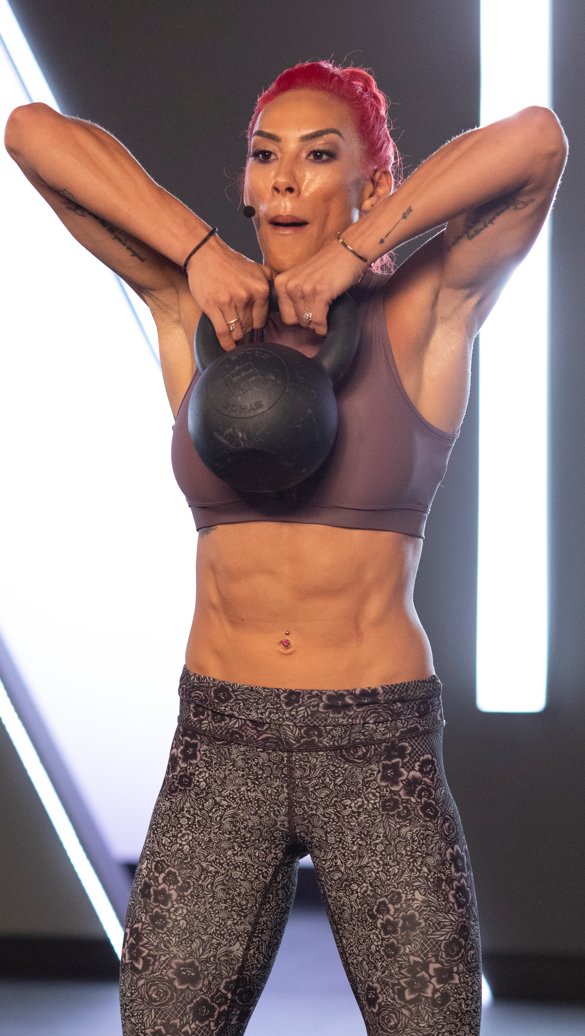 Minimal Equipment Programs
FYR: Hannah Eden's 30-Day Fitness Plan
Ready to work hard? You'll need to be to keep up with Hannah Eden in her streaming follow-along workouts. But this immensely popular 30-day fitness challenge also gives you the option to follow beginner- and intermediate-level models and perform the workouts at your pace. See why our members rave, "5 stars. FYR is life-changing."
"
I have 30 minutes or less
"
Half-Hour Programs
MetaBurn90 with Scott Herman
This unique plan includes quick and intense follow-along video workouts focusing on strength, power, muscle, core work, and burning body fat. You can follow it at three different difficulty levels, so you can return to it and keep improving over time!
"
I just want to lose weight
"
"
I just want to build muscle
"
"
I want to choose my own home workouts
"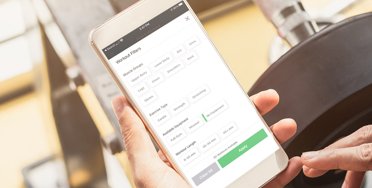 Expert-Created Home Workouts
Don't want to follow a plan? You don't have to. Our searchable library has over 1,600 workouts covering every goal and muscle group. Bodyweight leg workout? Check. Only have dumbbells and want to hit chest? You can do that. Have a kettlebell and just want to swing it for 30 minutes? We've got a workout for that, too.
Sort Workouts by Time, Goal, and Equipment
This is the workout generating tool you always wished you had! You can sort workouts by muscle groups, exercise type, equipment, and length. These are the most popular workouts on our site—the ones millions of people each year perform. Now you can follow and track them in the BodyFit app!
A Lifetime of Home Workouts
For less than the price of a gym membership—heck, maybe less than you'd spend traveling to the gym—you can take your pick of 100 programs and enough workouts that you'll never have to do the same one twice. And there's no contract, so you can cancel or pause your membership at any time. It's never been this easy to work out this hard!
Try For Free