Upper-Body Bands | Bodyweight Leg and Butt | Yoga and Mobility | Full-Body Bodyweight
At a time when we're all looking for ways to de-stress and unwind, this energizing yoga routine is just what the doctor ordered. Led by at-home YouTube fitness guru and SoulCycle instructor Kym Perfetto—aka Kym Nonstop—this 20-minute routine is part of the Home Body: 8-Week At-Home Fitness Plan in BodyFit Elite, and was designed for anyone who wants a great at-home workout that is anything but routine. It combines strength moves, yoga, and stretching for a quick anytime workout to leave you feeling rejuvenated and focused for whatever lies ahead.
Before you ask, no, you don't have to be anything close to a master yogi for this workout. You just need to be someone who wants to get up, get moving, and get centered—and that's all of us right now. This workout is great for beginners and can help even advanced lifters work on core strength and tight muscles from the comfort of home. With easy, follow-along instruction from Perfetto, all you need is a few square feet of space—maybe a mat if you've got one—and you're ready to go.
Just 20 minutes of streaming yoga may sound easy, but this workout will challenge your flexibility and improve your core strength and endurance. You'll start with a dynamic warm-up, then move on to a combination of bodyweight strength training and traditional yoga poses before engaging your core with a challenging combination of vinyasa flows, difficult holds, and a little targeted strength training. A final series of stretches helps lengthen and stretch your muscles so you can end your workout feeling refreshed, energized, and ready to take on the day.
Just because you don't have weights doesn't mean you can't get in a good workout, and just because you're adding yoga doesn't mean you can't still build strength and burn calories. Use this workout as a morning energizer or a midday reboot, and be sure to check out our other home-based workouts and follow-along programs available now on the BodyFit app!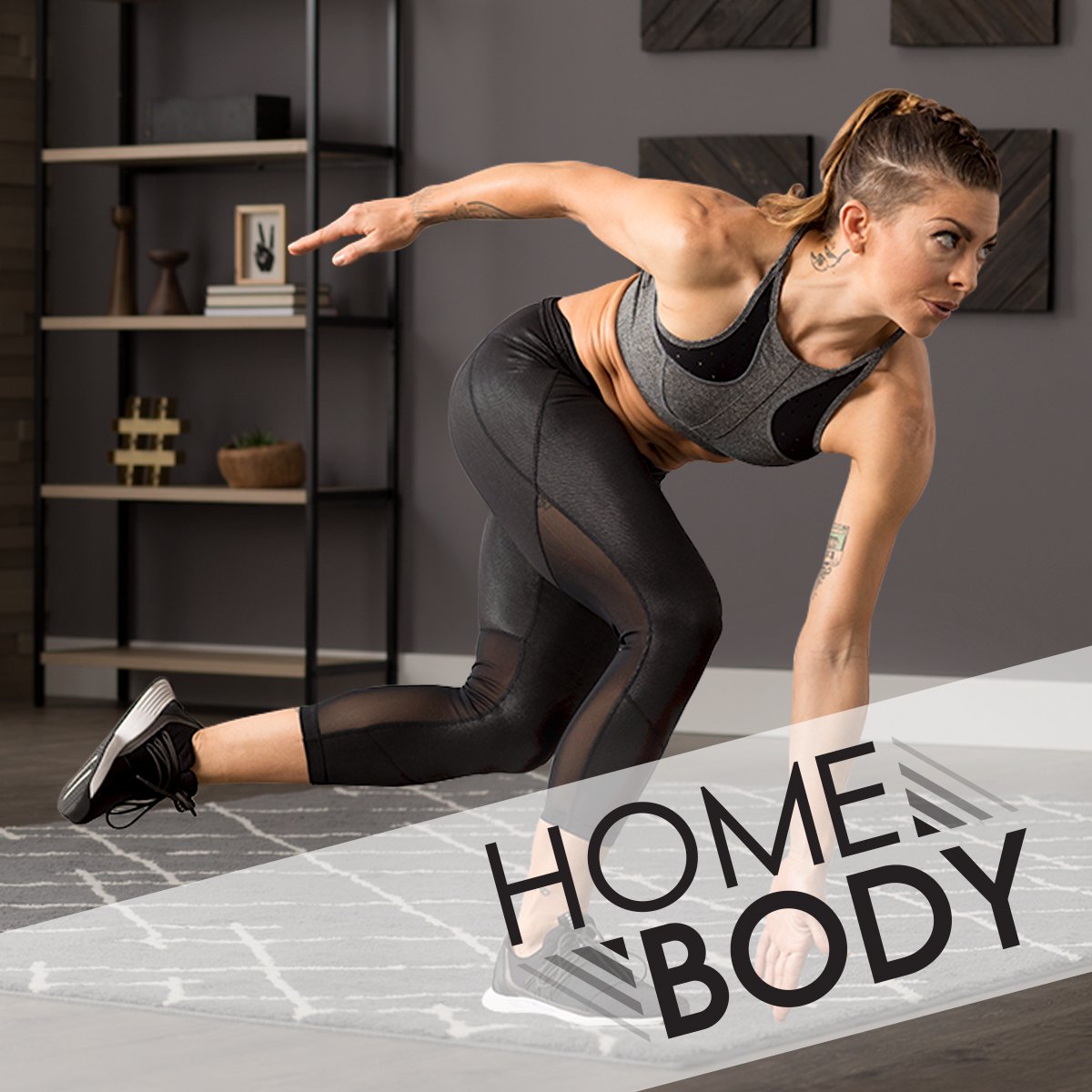 Home Body: 8-Week At-Home Fitness Plan
Finding time for your workout shouldn't be harder than your actual workout, so why work so hard? Home Body is a complete eight-week program you can do in the privacy of your own home; no gym fees, no expensive equipment, and no excuses!