When infection is in the air—both conversationally and literally—going to the gym can sound anything but healthy. If you're stuck at home and feeling like you need to burn off some energy and get that "Yes, I did something today" feeling, consider using it as an opportunity to explore the exploding world of online follow-along workouts.
Not sure where to start? We've got you covered with seven free workouts from BodyFit Elite. Each one requires minimal equipment and hits the sweet spot of cardio and strength training.
Do them with your partner, your kids, or on your own. Just do them! And if you enjoy them, you can dig deeper into any of the full programs with a free 7-day trial of BodyFit.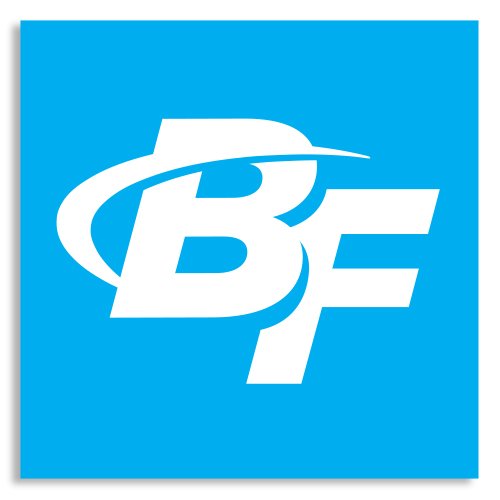 GET 90+ FITNESS PLANS
Access our entire library of more than 90 fitness programs. We'll help you gain muscle, lose fat, and change your life!
Monster Monday At-Home HIIT Workout: Hannah Eden's FYR
Equipment needed: One set of dumbbells
Hannah Eden is more than a coach, she's a flame-haired force of nature whose training style is, in a word, addictive. This "Monster Monday" workout, from the original FYR: Hannah Eden's 30-Day Fitness Plan, has been viewed over 4 million times on YouTube, but that doesn't tell the whole story. Her fans have been known to repeat the whole program multiple times—5-7 times is pretty typical—and she's lured in just as many diehard gym lifters as home-workout fans.
A slight warning: Hannah may inadvertently add a few choice words to your kids' vocabulary if you blare the workouts in the house. But hey, that's what headphones are for.
As a bonus, if you love this workout, a second full workout, Open Format Friday, is also on our YouTube channel (which you really should subscribe to, if you haven't already).
Full-Body EMOM Workout: Home Body
Equipment needed: None (dumbbells optional for one movement)
Bodybuilding.com customers have tracked tens of thousands of workouts from the Home Body 8-Week Fitness Program in the BodyFit app over the last year, and the reason why is no secret; the workouts are quick and effective, and host Kym Nonstop hilariously suffers along with you each rep of the way. The full program has upper-body, lower-body, and full-body workouts using bands, dumbbells, kettlebells, and body weight. No matter what you've got, you can make it work.
30-Minute At-Home Strength Workout: MetaBurn90
Equipment needed: Two light dumbbells, one heavier dumbbell
Every workout in MetaBurn90, a 90-day program led by YouTube fitness expert Scott Herman, is quick and brutal. He's an expert in making light weights feel heavy, and short workouts feel long. Just have your mat, dumbbells, and water locked and loaded when you press play, because this workout dives right in and doesn't quit for half an hour. The full program offers similarly concise workouts focused on not only strength, but also weight loss, mobility, and muscle gain. This is for those seeking the total package!
Man-Maker Mayhem Workout: Total-Body Dumbbell Fix
Equipment needed: Two dumbbells
Like to keep things simple and feel your whole body working? This is the workout for you. It's a 24-minute scorcher built around a single complex known as a "man-maker," which combines a dumbbell front squat, press, renegade row, and sprawl. You'll warm up by doing each of the movements individually, then burn the house down with a 2-minute AMRAP at the end of the video. The full Total-Body Dumbbell Fix program features five similarly fun and intense follow-along workouts using nothing more than a single set of dumbbells, which you can follow a la carte or in a full four-week program.
Tabata Tuesday Workout: FYR 2.0
Equipment needed: One kettlebell, two light dumbbells
The response to Hannah Eden's original 30-Day FYR program was so overwhelming, creating a sequel was a no-brainer. And FYR 2.0: Hannah Eden's 8-Week Muscle-Building Fat-Loss Plan is not only bigger—8 weeks instead of 4—it's also badder, with more muscle-focused work and less jumping. But make no mistake: This half-hour, six-movement gasper lives up to the name "Tabata" in every way. It's fast, pumpy, and simple, but easy it is definitely not. Enjoy!
20-Minute At-Home Workout: 20-Minute Fit
Equipment needed: None
This one is for the true minimalists! All you need to perform this 20-minute workout created by coach Ali Holman is a single step or elevated surface. But that is plenty to work your legs, shoulders, arms, glutes, and core. The full six-week program features unique follow-along workouts five days a week, all using items you probably already have in your house but didn't know you could use to help you work out.
20-Minute Follow-Along Meditation: Mind Body Fit      
Equipment needed: None
Find yourself twiddling your thumbs and getting restless on a rest day—or any day, for that matter? This 20-minute guided meditation will slow you down and press reset so you can feel more clear-minded and productive the rest of your day. The full Mind Body Fit 90-Day Wellness program has three guided meditations, three yoga classes, four follow-along workouts, and a full 13-week slate of simple workouts to support your goals.
Bonus: What's that? You finished your meditation and your butt's asleep? Wake it up with this 5-minute leg workout from coach Jennifer Ludington in Mind Body Fit.