When entering her cutting phase, Lindsay Kaye Miller places the majority of her focus on diet and supplementation.
She knows the importance of sound nutrition and believes firmly in the old adage "Garbage in, garbage out." She's even inspired us to rework the saying to, "Good stuff in, goddess out."
If you too want a body like Lindsay Kaye Miller's, it's time to get started!
Cutting Regimen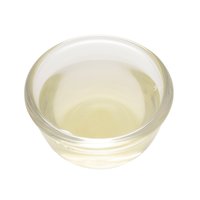 Egg Whites
6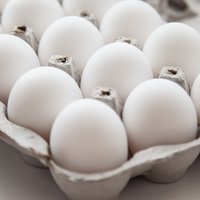 Eggs
1
Oatmeal
1/2 cup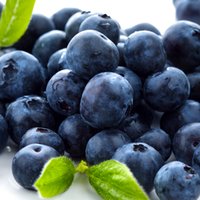 Blueberries
1/2 cup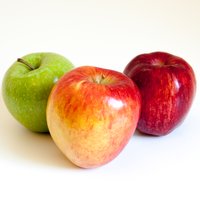 Apple
1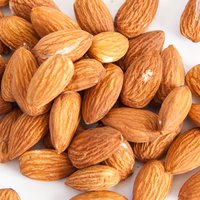 Almonds
10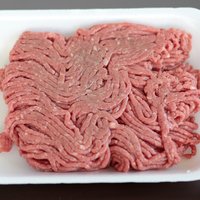 Ground Turkey
6 oz.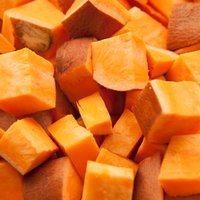 Sweet Potato
1
Protein Powder
1 scoop
Chicken
6 oz.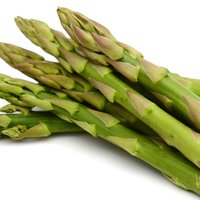 Asparagus
4 oz.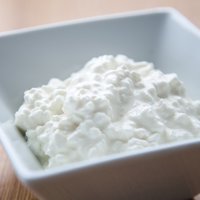 Cottage Cheese
1/2 cup
Casein Protein
1 scoop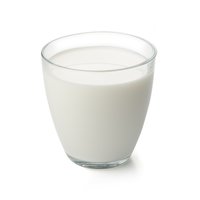 Milk
12 oz.
Training
Supplements
Lindsay Kaye Miller's Personal Philosophy
Nutrition
My philosophy on nutrition is simple; in order to achieve a lean, muscular physique you need to consume a balance of healthy foods. This includes lean proteins like ground turkey breast, chicken, and eggs.
Also, a variety of vegetables like broccoli, asparagus, and green beans, carbohydrates like sweet potatoes, oatmeal, and quinoa are important. Healthy fats like avocado, almonds, and flax seeds are also essential to good health.
To me, nutrition is about 80% of your results, so I take the phrase "you are what you eat" pretty literally. You can have lean protein any time of the day, but I don't recommend consuming carbohydrates late in the evening. The reason for this is because you are more sedentary and they will be stored as fat, instead of being burned as energy.
As far as fats go, the good fats I listed are beneficial in small amounts, but if eaten too often, they can be detrimental to your physique. So make sure you balance all of your micro and macronutrients in a way that is consistent with the goals you are trying to achieve. I think cheat meals are important, because if you continually eat the same thing your body adapts.
Throwing it off with a somewhat healthy cheat meal will spark your muscle gains along with curbing your cravings. Cheat meals shouldn't be an all day thing, or be a completely unhealthy meal like an entire cake.
A bison burger with a whole wheat bun and sweet potato fries is an example of a good cheat meal since its high in protein content, and doesn't consist of empty calories.
Training
For me, lifting heavy and changing up my routine every few months has been essential in muscle building and fat loss. Whether you want to tone up or gain some size, lifting heavier will raise your metabolic rate thus burning fat without even being in the gym.
Getting your butt off the couch and into the gym can be one of the hardest tasks of getting in shape. Motivation like an upbeat song, an old picture of you in better or worse shape, or even a workout buddy can really help you lift harder, and stay in the gym.
Pushing through the first month is also a challenge. You are going to be sore and adapting to your new eating and workout routine can be difficult. Just know it can take a good 6 months of solid training and dieting to get REAL results.
I train 5 days out of the week, and my rest days often include cardio or staying active while doing the things I enjoy. Being healthy and in shape should be a lifestyle. Knowing that your training is benefiting and improving your body one workout at a time should be constant motivation.
In addition to your long-term goals, setting short-term goals is another great way to see results faster, which will keep you motivated for the long haul.
Supplementation
Taking supplements can improve your overall health, along with aiding in fat loss and muscle growth. To me, the most important supplements to take are a multivitamin, fish oil, and protein powder.
A multivitamin is critical because it fills in any vitamin/mineral gaps that you may have in your diet. Fish oil helps in overall cardiovascular health. And protein powder is a must because it is the quickest way to consume the amount of protein you need throughout the day.
Protein is especially helpful after your workout to give you anabolic fuel for muscle growth and recovery. Casein protein is a slow absorbing protein that is great to drink before bed, because it will feed your muscles while you sleep.
Pre workout supplements are great to give you energy and motivation to train, and can also help you lose fat through thermogenesis. For someone that strives to gain more mass, creatine can be of good help. It gives you more energy during workouts due to ATP regeneration, as well as enhanced strength during workouts.
Joint supplements combined with MSM can help support and ease pain in your joints, ligaments, cartilage, and tendons which can be taxed over time with training.
With the help of Bodybuilding.com, you can figure out what supplements will best improve your fitness lifestyle, they are well worth the investment.