Crazy results and shredded "after" pictures may get the likes, but we know the journey is the real fun. And during that journey, every little thing that helps you make a little progress takes on mythical proportions.
Maybe you'd heard of Kris Gethin or Hannah Eden before, but now they're your heroes. Sure, you'd taken protein, but now you crave it, and spend your free time searching out deals and flavors. Your fitness accessories, workout clothes, the program you follow—they all become your favorites of all time.
We get it—and we love it! It's why we created the Bodybuilding.com Awards over a decade ago: to harness that enthusiasm, and also to give you the chance to get some wicked discounts on the stuff you love. And this year, you lived up to the challenge by rocking the vote!
We asked a team of experts from across the fitness industry to help narrow down the many choices for everything from our best protein, to our best podcast episodes, to our best customer transformations. Then, we put the final say in the hands of—who else?—our customers, the people who keep the lights on and live the lifestyle we all love.
Products of the Year
There's no substitute for month after month of getting your reps, getting your rest, and getting your meals right. But the right recovery-boosting, hunger-crushing, or workout-enhancing supplement (or accessory, or shirt) really does make a difference. Even if it's just the difference between "That was a pretty good workout" and "What a friggin' workout! Bring on the next one!" That's a pretty big deal.
Here are the items in our store that helped carry you through epic leg days and low-energy afternoons over the last year!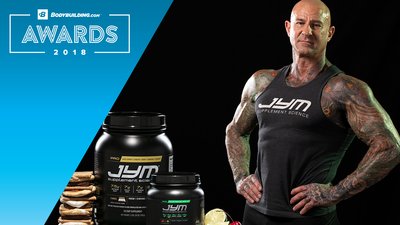 Brand of the Year
What supplement company are you trusting most with your gains this year? Here's what you said.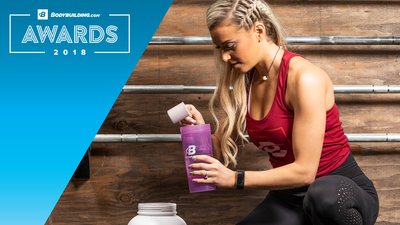 Protein of the Year
Picky about your protein powder? You should be. These are the products that our users and experts trust to help them turn hard work into hard muscle!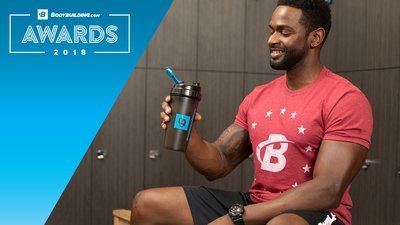 Pre-Workout of the Year
When you're looking to lock and load before hitting the weight room, these are what you reach for. Meet your top pre-workouts!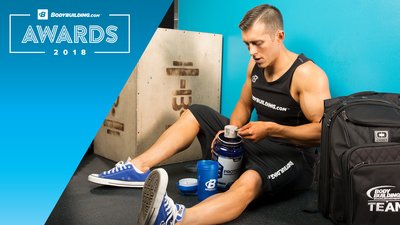 Post-Workout of the Year
When the set is over, or when the workout never seems to end, the right post-workout blend is essential. Here's what you told us you like best!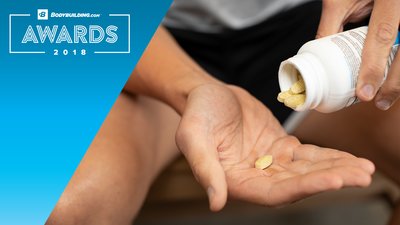 Health and Wellness Product of the Year
When the workout is done and it's time to recover, these are the products you trust to support your health and simply feel good. Feeling good feels good!
Breakout Product of the Year
If you're the kind of person who keeps an ear to the ground in search of the next great thing in supp science, here it is!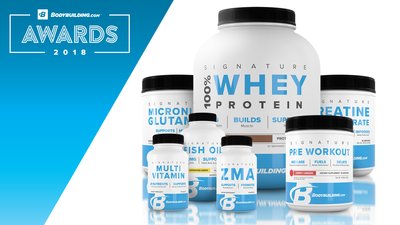 Stack of the Year
Ready to dive into an ambitious, potentially life-changing fitness experience? The right stack can make a big difference. Here's what you've told us are your favorites!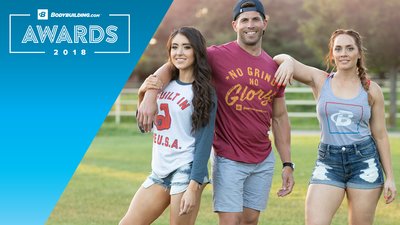 Clothing of the Year
Treating yourself to new threads is one small way to pat yourself on the back if you've been hitting the gym hard, or maybe to kick yourself in the butt if you haven't. Here's the Bodybuilding.com merch you've crushed hardest on this year!
Workout Accessories of the Year
No late-night infomercial gimmicks here! These are the simple, portable workout accessories that you've told us made all the difference in your training.
Content and Community of the Year
Bodybuilding.com has never been "just" a store. For as long as our beloved site has been around—we're coming up on 20 years next spring, people—we've also featured inspiring transformation stories, down-and-dirty instruction on lifting and nutrition, and insight and interviews from the biggest names in the biz.
Here's what you loved reading, watching, and putting into action from Bodybuilding.com this year!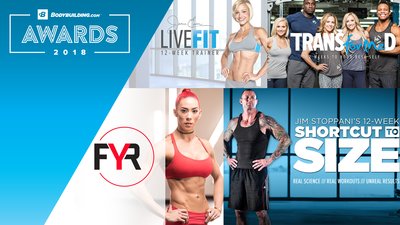 All Access Program of the Year
What's the best online fitness program? Here are the ones you told us you've loved the most and had the best results from this year!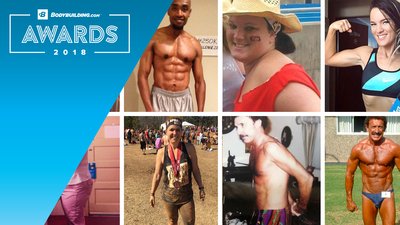 Transformation of the Year
Making a big change in your physique requires a lot of motivation and determination. Nobody knows this better than people who have undergone amazing total-life transformations! Here are your favorites from this year.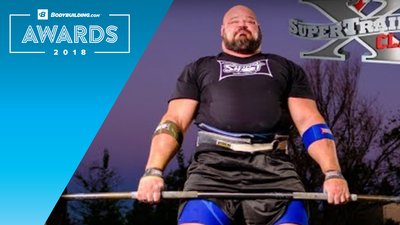 Livestream of the Year
If you didn't catch them live, now's your chance to revisit our top Facebook live videos from 2018 and see what you've been missing!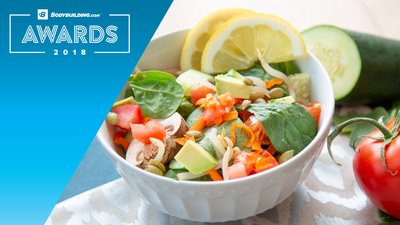 Nutrition Article of the Year
Good nutrition is the foundation of any good fitness program, and it's the key to great results. These Bodybuilding.com nutrition articles stood out from the rest.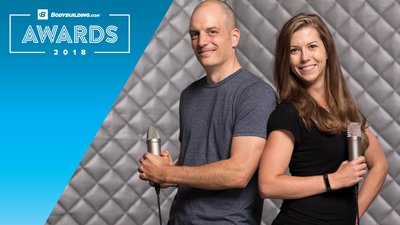 Podcast Episode of the Year
Our podcast is the cure for common cardio. Plug in, take mental notes, and learn something valuable you can put into action right away!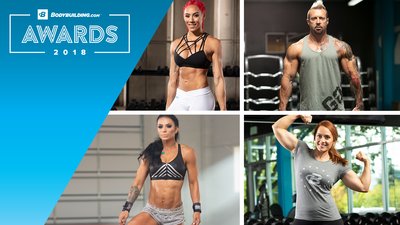 Influencer of the Year
These top health and fitness experts inspire thousands of individuals every day to build muscle, lose weight, gain strength, and transform their lives.