Brand of the Year | Main | Pre-Workout of the Year
Protein is king! And if you're going to take it every day, it had better taste great and work well. Here are your top picks. 
This protein powder made waves this year when it came along and proved a value whey protein doesn't need to be filled with subpar ingredients. It has a stellar protein profile of whey isolate, hydrolysate, and concentrate, and the flavors are creating instant fans—especially limited-edition flavors like oatmeal cookie and birthday cake. Best of all, it's affordable, so now you don't have to choose between taste, quality, and price. Signature 100% Whey is a go-to staple that deserves a place on everybody's supplement shelf.
Bodybuilding.com Signature 100% Whey Protein
Signature 100% Whey Protein is perfect first thing in the morning, between meals, and especially after your workout. It's so delicious it'll can slay your sweet tooth without wrecking your macros.
Protein Powder of the Year, Fan Favorite: JYM Supplement Science: Pro JYM

With 40 percent whey, 50 percent casein, and 10 percent egg-white protein in every scoop, Jim Stoppani's protein powerhouse sets you up for hours of amino acid delivery, no matter when you take it. And the flavors are as rock solid as the man himself.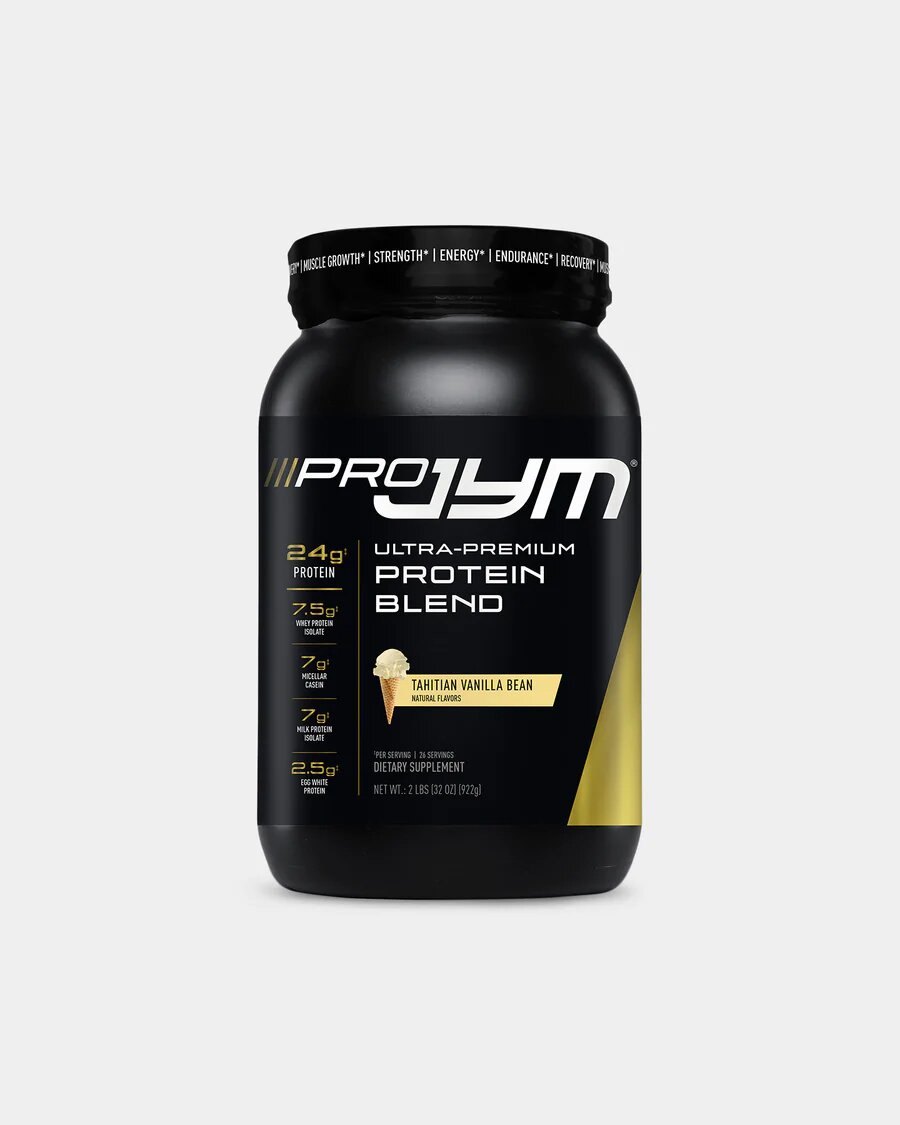 Pro Jym Protein Powder
24g of Pure, Quality Protein in Every Scoop with No Added Amino Acids or Filler Nutrients A Pure Blend of High-Quality Proteins in Exact Amounts to Maximize Growth, Recovery, and Repair*
Runners-Up

This is a blend of whey hydrolysate and isolate, making it one of the fastest absorbing proteins you can buy. Customers love the Double Rich Chocolate flavor, too.

This premium whey isolate boasts an impressive formula with added enzymes and no artificial flavors or colors. It's also a user favorite for flavor.

ISO100 is the preeminent "gimme the protein, and nothin' but the protein" supplement for any time of day. A single scoop has 25 grams of protein, and very little of anything else.
Gold Standard 100% Whey has been the most popular protein on Bodybuilding.com for as long as many of us have been alive. Much of what is state of the art today was started by Optimum, and their flavors and manufacturing remain top notch.
Users love this all-in-one supplement that spikes protein powder with fat-loss ingredients. It makes a little extra room on the supplement shelf—and in the budget.

Part of what makes this protein great is the added digestive enzymes, which help it go down easy and enable your body to actually use the protein you consume. Unique flavors like Chocolate Coconut help, too!
One of the most health-focused proteins on the list, TrueFit blends whey protein from grass-fed cows with fiber and superfoods from whole fruits and veggies.

You won't find a protein powder with a better BCAA profile than this one, made by the brand synonymous with amino excellence.