Podcast Episode of the Year | Main
Bodybuilding.com features a lot of strong personalities with huge followings. These individuals caught your attention more than any others.
Influencer of the Year, Expert Pick: Hannah Eden
If there's one person singlehandedly infusing energy into the training world, it's Hannah Eden. With her brash personality, superhero style, and effective, high-energy programs, she's been steadily gaining fans and changing lives since launching her Bodybuilding.com BodyFit Elite plan FYR in 2018. Now Eden is back with FYR 2.0, and she's ready to take you and your fitness to the next level. Are you ready?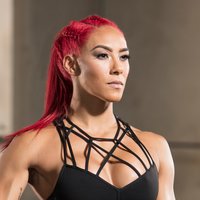 Hannah Eden
Hannah Eden is a young fitness entrepreneur whose refreshing vision for HIIT workouts and unstoppable drive to help others is making the world a better place… one fight at a time. Eden began her fitness journey as a CrossFit athlete in 2013, and since then she has reinvented herself as a celebrity trainer, entrepreneur and philanthropist.
Influencer of the Year, Fan Favorite: Jim Stoppani

Anyone who has a whole army behind them doesn't have to explain their popularity. Stoppani has been shaping the fitness community for years with his science-backed philosophy and classic programs Shortcut to Size, Shortcut to Shred, and Shortcut to Strength.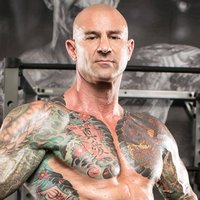 Jim Stoppani, Ph.D.
Jim Stoppani, Ph.D., received his doctorate in exercise physiology with a minor in biochemistry from the University of Connecticut. Following graduation, he served as a postdoctoral research fellow in the prestigious John B. Pierce Laboratory and Department of Cellular and Molecular Physiology at Yale University School of Medicine, where he investigated the effects of exercise and diet on gene regulation in muscle tissue.
Runners-Up

The face and body of multiple new Bodybuilding.com BodyFit Elite programs, Albonetti is quickly becoming the most recognized athlete on our site—and one of the most likeable.

Mike Rashid's BodyFit Elite program, Kingmaker, isn't your typical workout plan, but his isn't a typical life. Rashid has inspired countless others to unleash the royalty within.

As the creator of several iconic Bodybuilding.com BodyFit Elite programs including the 12-Week Muscle-Building Trainer, 8-Week Hardcore Trainer, and 4Weeks2Shred, Gethin impacts our users every day with his unfiltered, unapologetic approach to lifting.