2019 Arnold Classic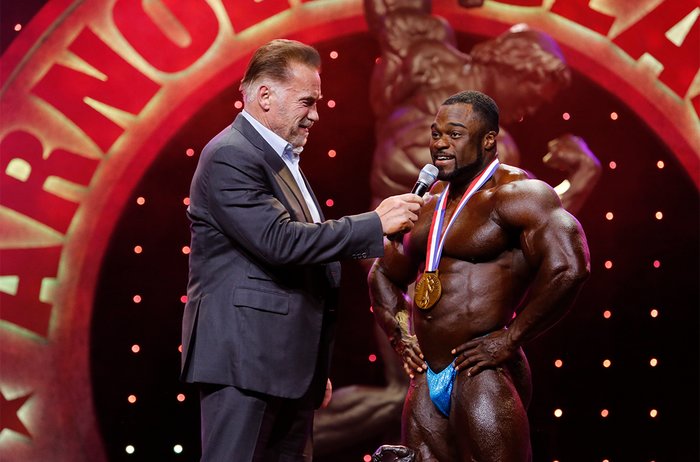 "The Prodigy" Brandon Curry
William "The Conqueror" Bonac
"The Juggernaut" Luke Sandoe
Cedric McMillan "The One"
"The Beast" Roelly Winklaar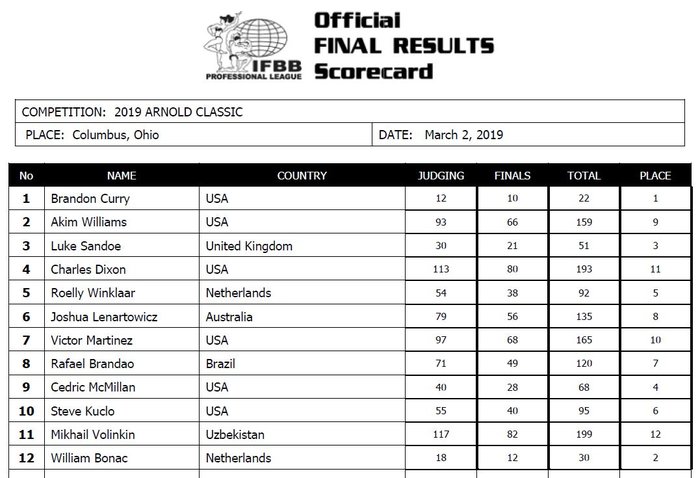 Brandon "The Prodigy" Curry, a veteran from Murfreesboro, Tenn., scored a stunning win over defending champion William Bonac to win the 31st Arnold Classic at the 2019 Arnold Sports Festival. Curry, with his wife Brandy Leaver and four children in the audience, won the Arnold Classic for the first time. He also owns wins at the 2013 Arnold Classic Brasil and 2017 Arnold Classic Australia.
2019 IFBB Bikini International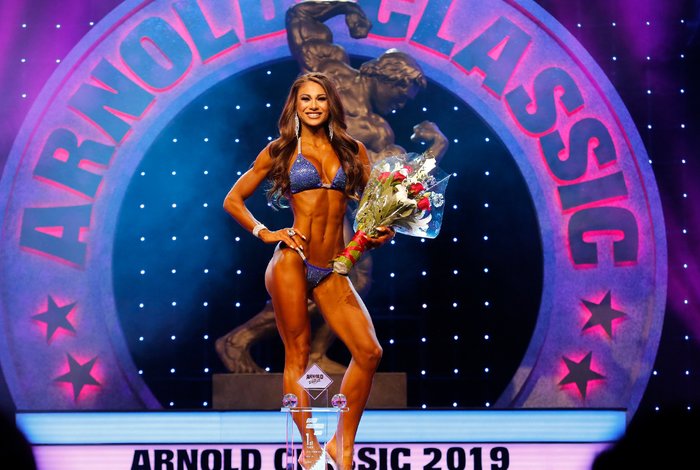 Janet Layug
Elisa Pecini
Ashley Kaltwasser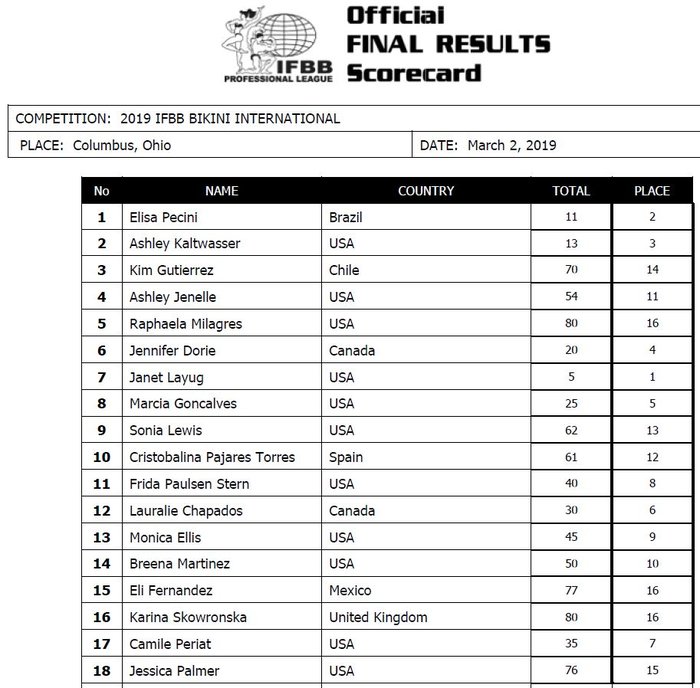 Janet Layug of Lakeland, Fla., scored the highlight of her career when she won the Bikini International for the first time in her sixth competition on the Arnold Classic stage. Layug had previously finished a career-best second in Columbus in 2018 after third-place showings in 2015 and 2016 and a fourth-place effort in 2017.
2019 IFBB Arnold Men's Physique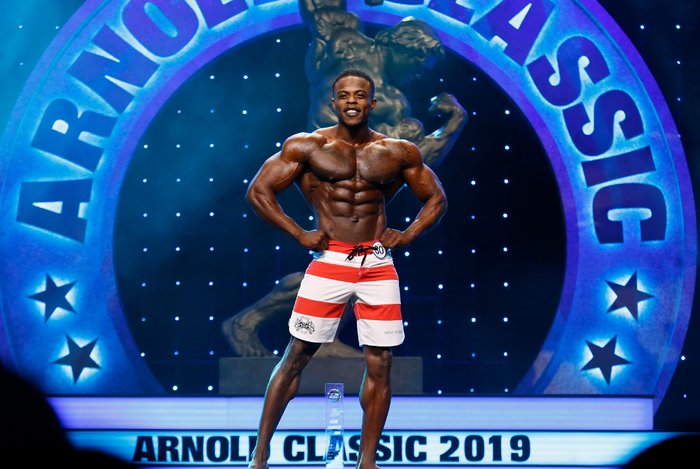 Andre Ferguson
Raymont Edmonds
Kyron Holden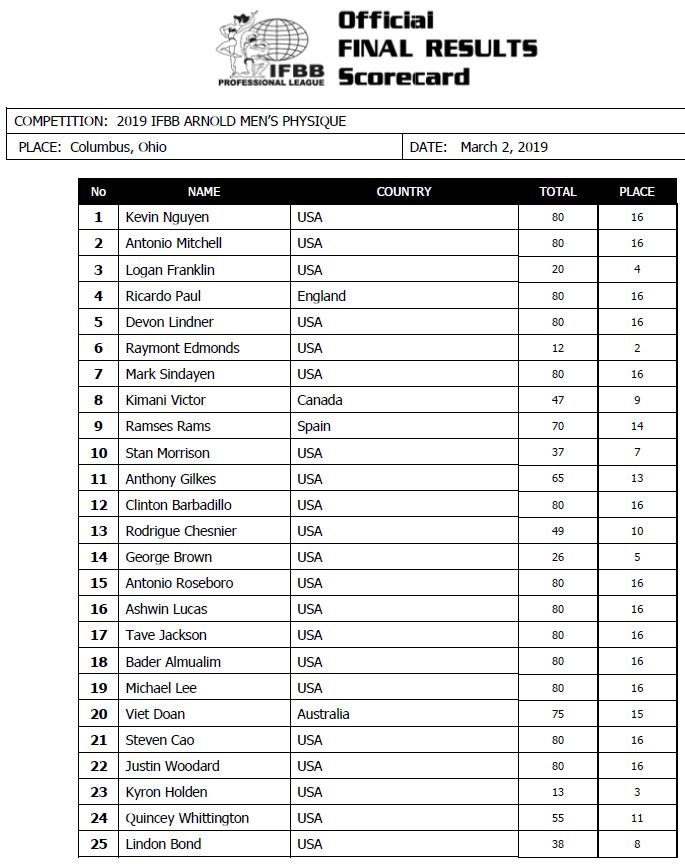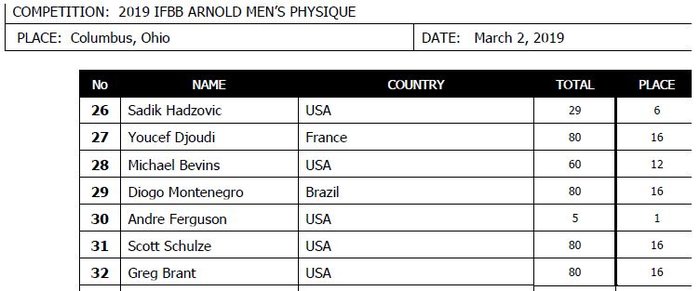 Andre Ferguson of New York, New York outlasted a field of 33 competitors to win the Arnold Classic Men's Physique for the second straight year. In between, the four-year IFBB Pro League veteran finished a disappointing fifth at the 2018 Mr. Olympia so his repeat win was still a welcome surprise to one of the division's most successful stars.
2019 IFBB Arnold Pro Men's Wheelchair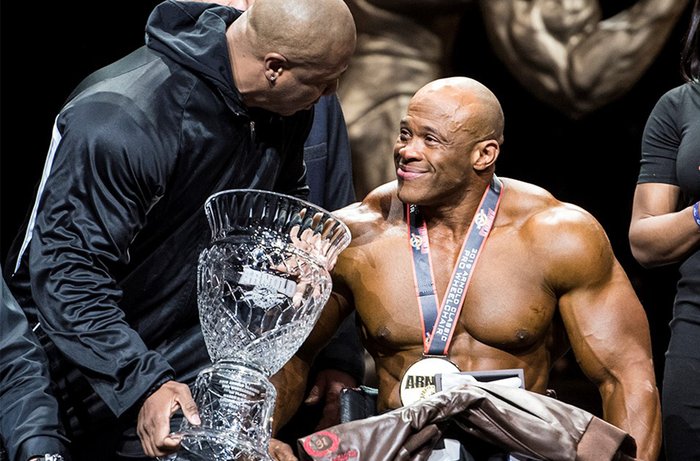 Harold "King Kong" Kelley
Kris Dim
Arand Arnold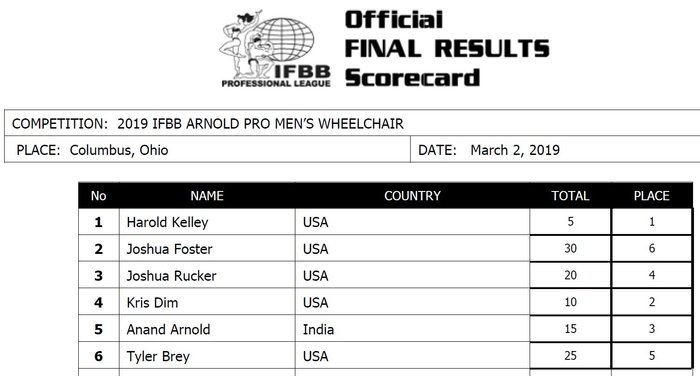 Harold Kelley of Grand Prairie, Texas, continued his dominance of the sport of professional wheelchair bodybuilding when he won the Arnold Classic Pro Wheelchair Presented by Bodybuilding.com for the fourth straight year. Kelley earned $3,000 and a one-of-a-kind Arnold Classic Pro Wheelchair Championship Ring from event founder Nick Scott.
2019 Arnold Strongman Classic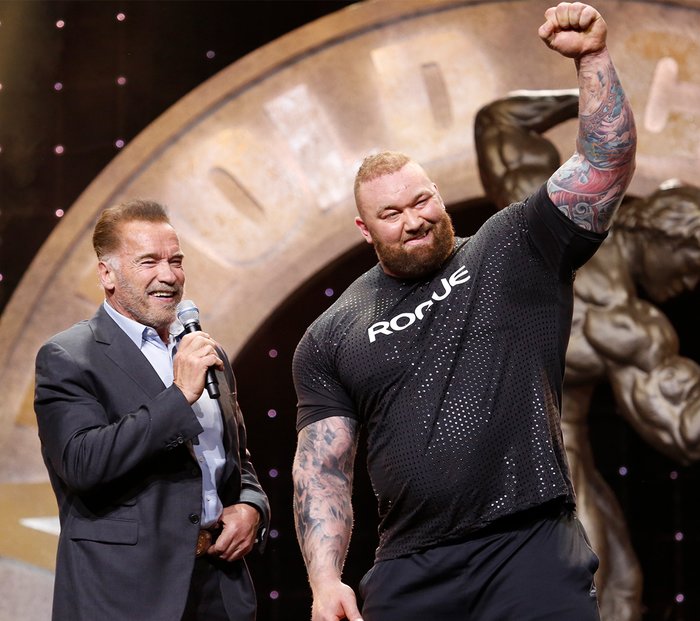 Hafthor Bjornsson
Martins Licis
Mateusz Kieliszkowski
Hafthor Bjornsson of Iceland won the Arnold Strongman Classic title for the second straight year with a dominating performance at the 2019 Arnold Sports Festival. The event also serves as the Arnold Pro Strongman World Championship.
Bjornsson was competing in the Arnold Strongman Classic for the ninth straight year. He won the title in 2018 after finishing second in 2017 and fifth in 2016. He won World's Strongest Man in 2018 after finishing second three times in the previous four years.
Official scorecards, press release excerpts, and photos courtesy of Arnold Sports Festival (Matt Lorz & Dave Emery).
Historical Results
2018
2017 
2016
2015
2014
2013
2012
2010
2008
2003
1995