Angelica Teixeira, a native of Brasil who now lives in Bergenfield New Jersey, prevailed in a hard-fought battle for the prestigious prize.
Teixeira, who won her sixth contest overall and fifth in a row, received congratulations from Gov. Arnold Schwarzenegger, $7,000, a Tony Nowak Official Champions Jacket and the champion's trophy from Catherine Colle Midway Labs USA and Eric Hillman of Optimum Nutrition.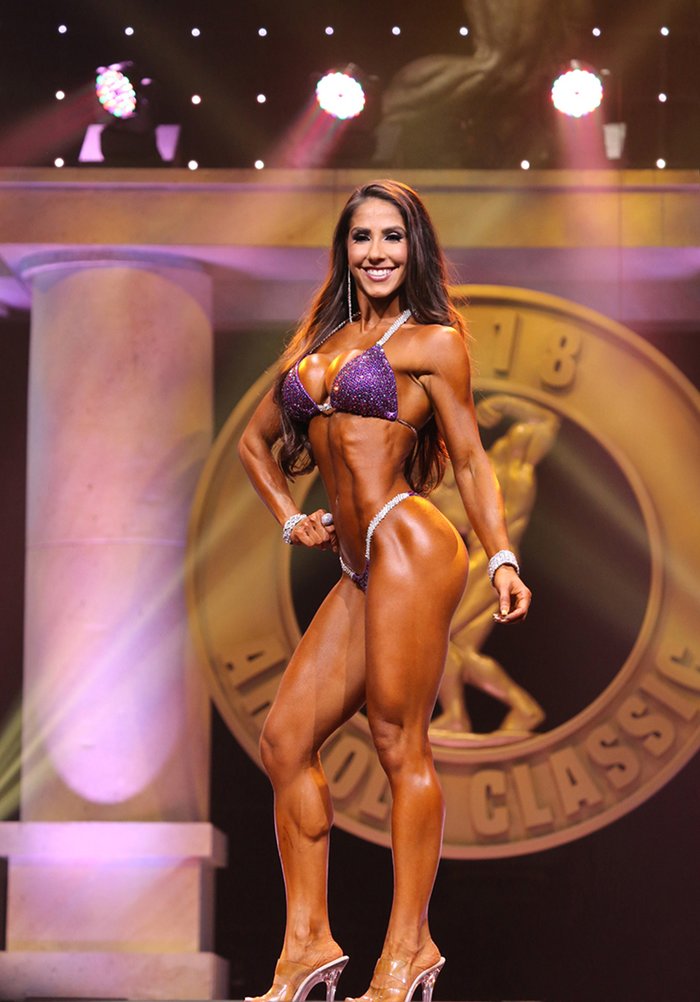 The remainder of the Bikini International top six:
2nd place: Janet Layug of Lakeland, Fla., received $3,000 and a trophy from ROGUE Fitness and Blackstone Labs.
3rd place: Casey Samsel of Antioch, Tenn., received $2,000 and a trophy from Optimum Nutrition and Jan Tana.
4th place: Romina Basauldo of Argentina, received $1,000 and a trophy from Animal and the Columbus Dispatch.
5th place:  Jennifer Ronzitti of Glen Burnie, Md., received $1,000 and a trophy from Rivalus and VPX.
6th place:  Breena Martinez of Walnut Creek, Calif. received $1,000 and a trophy from Bodybuilding.com and LYFT.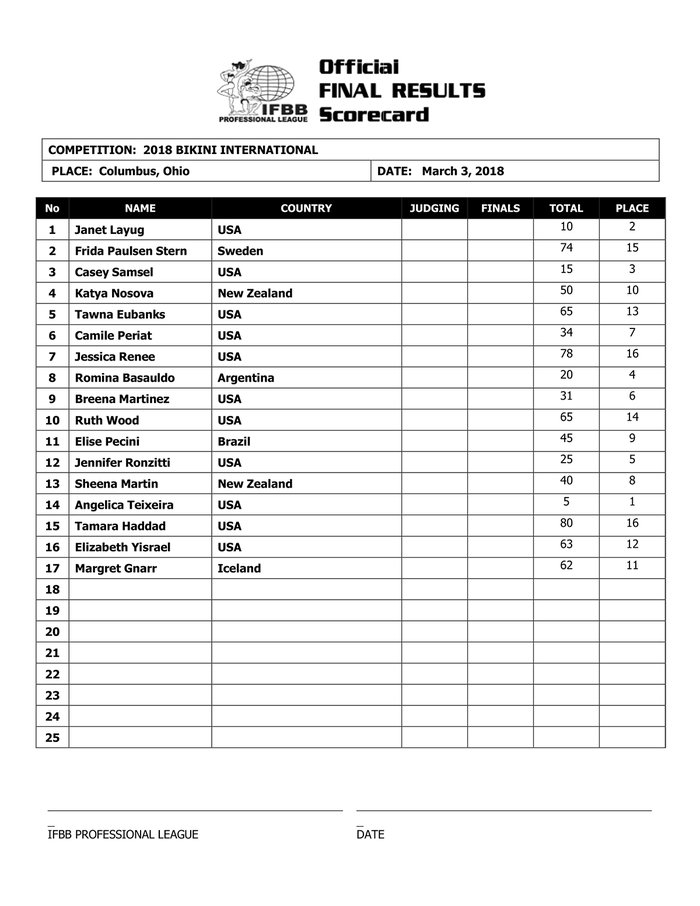 For more information, including schedules, locations and hours, visit www.arnoldsportsfestival.com.
Photos courtesy Arnold Sports Festival (Dave Emery).