Jennifer Rankin knows better than anyone that you don't sculpt a body like hers without weights and protein. We scored her complete program for you. Check it out!
Muscle Building Regimen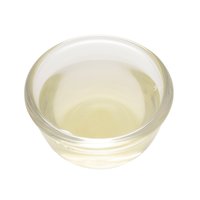 Egg Whites
(plus 1 yolk)
4
Oatmeal
1/3 cup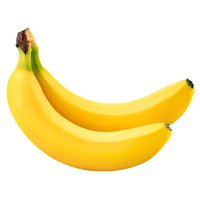 Banana
1/3
Protein Powder
(hydrolyzed whey)
1 scoop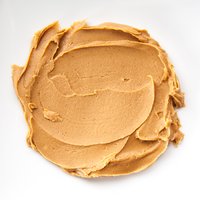 Peanut Butter
1 tbsp
Chicken
(or turkey or white fish)
4 oz.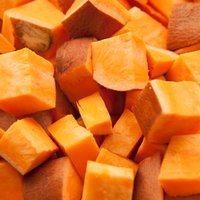 Sweet Potato
3 oz.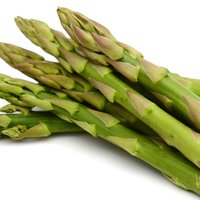 Asparagus
1 cup
Protein Powder
(whey)
1 scoop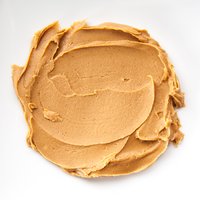 Peanut Butter
1 tbsp
Chicken
(or turkey, or white fish, red meat or salmon the night before first leg day each week)
4 oz.
Green Salad
(with light dressing)
1 small serving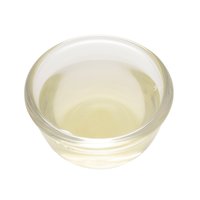 Egg Whites
3
Weekly Tips
Water: 1 gallon daily
Cheats: 2 a week - 1 dirty, 1 clean
Training
Day 3: Off
Supplementation
What I use:
How I use them:
Jen Rankin's Personal Philosophy
Nutrition
Nutrition plays such an important role in overall health and wellness, and an even bigger role when it comes to preparing for a competition, event or photo shoot.
I try to keep my body fat in check all year by eating a clean and balanced diet that includes lean meats, slow digesting carbohydrates, fresh fruits, veggies, and healthy fat sources.
My goal is to stay within 7 pounds of my contest weight so I don't have to do any drastic dieting or cardio for hours on end. If I am in off-season or muscle building phase, I will increase starchy carbs and good fats to fuel muscle growth.
I believe the most important factor in keeping my nutrition in check (in any season) is planning and preparation. This must take priority. "If you fail to plan, you plan to fail."
After I go grocery shopping, I cook as many meals for the week as I can (usually on Sunday) and store them in Tupperware in my fridge.
This makes all of the difference in my diet because I can grab my meals for the day and take them with me to work in a cooler so that way I am not left without healthy food to eat or having to cook every meal 5 times per day, which would be exhausting ... and messy!
One more plus is that I am never without food, having to rely on fast food or other convenience foods to get me through the day.
This is pretty tough to master, but because it is worth it, I always remind myself that, "If it was easy - everyone would be doing it!"
Training
I have always been an athlete and love lifting weights, so when it comes to training, I just really enjoy it and I love working hard and seeing results.
Since I am a bikini competitor, my main focus in training is on shaping my body to meet the femininity requirements for the sport- round glutes and balance throughout the body.
Most of the year my training is dedicated to circuit training so I keep my heart rate up and maximize the time I spend in the gym. I split my routines into upper body twice per week, lower body twice per week and plyometrics once per week.
If muscle building is the goal in my off-season, then I prefer to use a split dedicated to one or two body parts per day with at least two days of rest over a 7-day period.
Weak body parts are prioritized at the beginning of the week. For cardio, I dedicate at least two days a week to spin class, one day for sprints, and the rest of my cardio is steady state (30-60 minutes) on an Arc Trainer or inclined Treadmill.
Weight training and cardiovascular training are not only important when it comes to leaning out, but also important for overall health and well being. There are a million ways to get your training in, so find something that you enjoy doing so that it can become a part of your lifestyle.
Also, remember that it takes time to sculpt the body you are picturing in your mind. It IS possible, but it WILL take discipline, dedication, determination and maybe a little sacrifice here and there.
Supplementation
Supplements play a huge role in helping me reach my overall goals. I'll admit, they can be confusing at times ... wondering what is best, what actually works, how much you actually need, etc.
However, I have learned that supplements make it much easier to get the necessary nutrients, essential vitamins, minerals and antioxidants into my body that I may not get through my diet. I try and focus on supplements that are naturally occurring in some form or another.
Supplements can also help build muscle and even enhance training when used properly and when coupled with a good diet and solid training routine. Taking vitamins and supplements are also a great way to learn new habits. I started with taking a multivitamin every morning.
Once I mastered that, I started using protein after my workouts and now have figured out my own personal supplement regimen that offers me significant health benefits and is the final key that balances out my healthy lifestyle.