Jen Rankin Thompson, 2011 BodySpace Spokesmodel Winner—Follow Her Program!
Jennifer Rankin Thompson doesn't just tell her story; she offers you a roadmap as well. She reveals the training, nutrition and supplementation strategies that allowed her to reach the top.
Jennifer Rankin Thompson was a winner on the track and in the gym. Now she's the winner of a new title, that of 2011 BodySpace Spokesmodel. She solidified her place in the fitness community, as a knowledgeable spokesmodel, dedicated to practicing what she preaches. The Plainview, Texas, native is a Health & Wellness Director for the YMCA. A self-titled "small-town Texas girl," Jennifer was drawn to fitness from her many years competing at track and field. She was raised in north Texas' panhandle a die-hard tomboy.
"Just like competing in track, bodybuilding gave me a 'niche' and it continuously helps me to keep moving forward in life by setting goals and striving for more," she said. "In my opinion, having a goal and a vision is the most important thing we can do for ourselves." Jennifer is already accustomed to the selfless act of helping others with her service in the Rotary Club. Now she can help you get fit, if you follow her plan!
Jennifer Rankin Thompson's Fitness Program

Watch the video: 12:42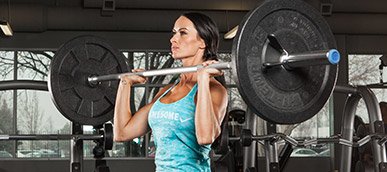 Jennifer Rankin knows better than anyone that you don't sculpt a body like hers without weights and protein. We scored her complete program for you. Check it out!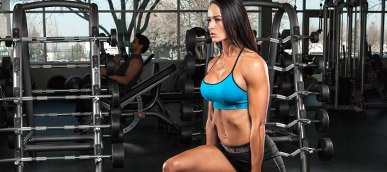 Once you added and sculpted lean mass, you'll want to show it off to its best effect. Follow Jennifer Rankin's complete leaning-out program. Dangerous curves ahead!