Q. How Did Your Fitness Journey Begin?
I participated in competitive gymnastics and cheerleading throughout childhood and loved it. As a kid, my parents instilled in me the importance of healthy eating habits. I was the kid in the lunchroom nobody wanted to trade snacks with because my lunchbox was stocked with carrot sticks, apple slices, and bran muffins. I hated it at the time, but I'm grateful now.
I enjoyed working out, but never understood the importance of nutrition to maintain a healthy lifestyle. In college, I struggled to maintain healthy eating habits, which caused my weight to seesaw for years, from not so flattering highs to unhealthy lows. When I was introduced to fitness at the competitive level, I began to understand what my body was capable of when fed and trained properly.
When I finished graduate school, I moved into my own place and secured my dream job working in an elementary school as a school psychologist. All was well, except for my health and body image. I've always been a person who likes to set challenges and goals. I set many goals geared toward my education and career path, and worked hard to achieve them.
In January 2012, I committed to train for my first competition. I trained on my own for the first 10 weeks with support of friends who competed and used resources from Bodybuilding.com. Three weeks out from my first competition, I was introduced to Staci Boyer, a coach of Team FAB, a competition training team. I became a team member and Staci fine-tuned my nutrition, training, and posing. Without Staci and the support of my teammates, I wouldn't have achieved the accomplishments I have thus far.
I competed in my first show in April 2012 and knew the moment I stepped on stage that I belonged. Fitness changed my life in many ways. It gave me confidence to believe in myself and taught me how strong I am physically, mentally, and emotionally. It's my ultimate passion and goal to share my story and experiences with others to be a source of motivation, inspiration, and support.
I feel fortunate and blessed for the opportunities, friendships, and experiences that fitness and competing brought into my life, including being chosen as this year's Bodybuilding.com Fit USA Winner. Fitness is a journey, not a destination. I look forward to discover what lies ahead.
What Fitness Regimen Delivered the Best Results?
Day 4: Rest
Day 5: Chest/Biceps/Triceps/Cardio
Day 6: Quads/Calves/Shoulders
What Nutrition Plan Fueled Your Body?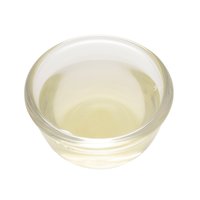 Egg Whites
4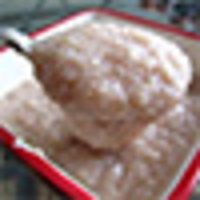 Cream Of Rice
1/8 cup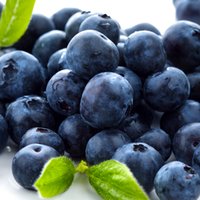 Blueberries
1/2 cup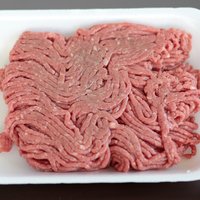 Ground Turkey
4 oz.
Spinach
1 cup
Chicken
3 oz.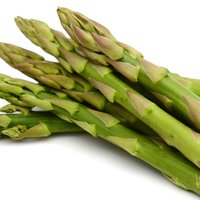 Asparagus
3 oz.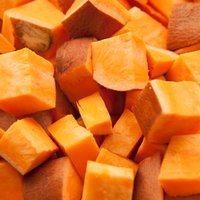 Sweet Potato
4 oz.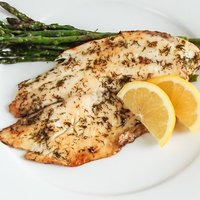 Fish
4 oz.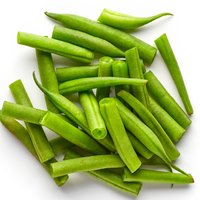 Green Beans
1 cup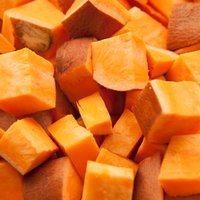 Sweet Potato
4 oz.
Chicken
3 oz.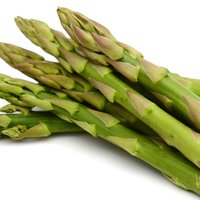 Asparagus
3 oz.
Protein Powder
(Whey)
1 serving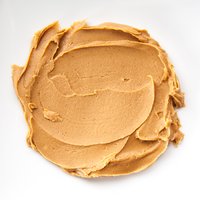 Peanut Butter
1 tbsp
What Supplements Gave You an Edge?
Pre-workout
Post-workout
With Meal 1
With Meal 2
With Meal 3 and 5
How did your passion for fitness emerge?
My passion for fitness emerged through my parents. My mom struggled with her weight as a child and teenager. In her 20s, she decided it was time for change. She hit the gym regularly and overhauled her diet. My dad was an active runner who ran many races and marathons, which I admire because I'm not a runner.
Today, my parents train together in the gym and continue to live a healthy and active lifestyle. They supported me and my passion for fitness since day one.
What/Who motivates you to live a healthy lifestyle?
My passion to inspire others to find happiness through health and fitness is a great source of motivation. I have an incredible support system. I think it's important to be your own source of motivation.
Seeing how far I came and what my body has been capable of gives me the motivation to continue learning and growing in regard to nutrition and training, and staying dedicated.
Where did you go for inspiration?
My Team FAB sisters and coaches inspire and push me to be the best. The women on my team are hard-working full-time students and/or career women, many of whom are also mothers. Seeing my teammates balance the various aspects of their lives and still push themselves to achieve their fitness goals is a huge source of inspiration.
What are your future fitness plans?
I plan to compete in several national shows this summer and in the fall. When school begins, I plan to take a short time off from competing to focus on my career. I plan to attend the Olympia for the first time and will attend many local NPC shows to support and cheer on my teammates at various events.
What is the most important fitness tip?
Staci Boyer of Team FAB has told me to "Trust the process." Don't expect change overnight. Know that progress is a process and that anything worth having takes time. If you stick to it and continue to put in work, changes will come and they will be worth it. If you stay dedicated to the process, your hard work will pay off. Expect setbacks and use them as motivation to make a strong comeback.
Who is your favorite fitness competitor?
I really admire Nicole Nagrani. I met her at the Arnold Classic this year and she was incredibly nice and down to earth. I learned that she's a full-time student pursuing a career in the medical field as a doctor. It's refreshing and inspiring to know how much she accomplished at such a young age.
How did Bodybuilding.com help you reach your goals?
Bodybuilding.com was one of the first resources that helped start my journey. When I began my first contest prep, I wasn't on a team and didn't have a trainer, so I created my own nutrition and training plan based on information and research from friends and Bodybuilding.com.
I relied heavily on Jamie Eason's LiveFit Trainer as a nutrition guideline and followed her workouts for the first 10 weeks of prep until I met my Staci Boyer and joined Team FAB. I'm thankful for the information and guidance I received from Bodybuilding.com.
I found wonderful support and inspiration through BodySpace. BodySpace provides an environment for many like-minded athletes and there's never a lack of support or motivation. My friends and followers on BodySpace inspire me to keep pushing toward my goals.
Competition History
2013 Jr Nationals - 4th Place Bikini A
2013 Bodybuilding.com Fit USA Winner
2013 Arnold Amateur Classic - 1st Place Bikini A
2012 NPC Mid-States Muscle Class - 1st Place Bikini Short Class, Overall Bikini Champion
2012 IFBB/NPC North American Championships - 14th Place Bikini A
2012 NPC Grand Prix- 2nd Place Bikini Short Class
2012 Natural ABA - 1st Place Bikini Short Class