Kristina Olson has tread a long and interesting path to come to where she is today. She's a scientist in training with her nose in earth science textbooks at UC San Diego. She's also an aspiring bikini model. For a time, she sang lead for a rock band, but also stood in as the singing voice of Barbie. Seriously!
You can call her a dreamer, but this month's featured BodySpace Member has her eyes wide open to the possibilities of life. She's going to do what she wants, taking care of her body and her planet along the way. She uses BodySpace for support and sharing, to access a unique community of people singing in the fitness chorus.
Q. What led you to the decision that you needed to get in shape?
Being a full-time student at the University of California San Diego, I found myself sedentary for long periods of time with no outlet. I've always been an active person, and I could feel the stress and lack of exercise taking its toll on my body. I've never had an affinity for junk food or sweets, so I knew something wasn't right when I started craving things like soda, Slim Jims, and Funyuns late at night.
You are studying earth science, but you've also worked with music and now fitness. What do you want to be when you grow up? Can you have it all?
Straight out of high school, I went to work in the music business. Over the course of about 10 years, among other things, I was the lead singer and founder of Kristina and The Dolls. I wrote songs for major motion pictures and was the singing voice for Barbie. I decided to leave the entertainment industry and pursue another dream of mine. While working in the music business, I always wanted to go back to school to get my degree in earth science. I read an article in "The Economist" about geothermal energy and I was hooked. I never thought I'd go from singing for Barbie, to taking hardcore earth science classes like isotope geochemistry
When I started training weights, I decided to reach out to one of my friends who used to write for "Oxygen" magazine. She was always supportive and I knew she'd be able to provide some good insight. Every time I get a wild idea, I think I must be crazy, but then I do it anyway.
Truthfully, I never want to grow up. I'm a child and dreamer at heart. I love to laugh, take calculated risks, and try new things. I tend to catch a lot of flak for some of the choices I've made in my life. It's those choices to chase down dreams and make them reality that make me who I am. Life's too short to be unhappy and pursue things you aren't passionate about. You can't have it all, but you can do what you love, be great at it, and find balance. Then if you decide you want to try something else, do it!
How did you discover BodySpace?
My husband introduced me to Bodybuilding.com, and that's when I started to look at different BodySpace pages for inspiration. I would find people who had physiques that I admired so that I'd have a "goal" physique in mind and something to strive for. I still love to look at different photos and admire bodies of work. I'm always striving to be better, and BodySpace helps me connect with people who are like-minded.
What would it mean to you to win your IFBB pro card? How close are you?
It would mean a great deal for me to win my IFBB Pro card. Nothing in life has ever come easily for me. Anything I've accomplished has been from hard work and determination. Some people can just show up for a show and take the overall, but that's not the story with me. It's just like the entertainment industry, and also similar to any other sport. When I played softball, I was not the most naturally gifted, but I had enough talent and drive to surpass many of my peers and play competitively.
In the entertainment industry, you can be the most naturally talented person, and you can also work extremely hard, but luck plays a huge part in what separates the people who are able to make a living at it from the artists who barely get by. I'm hoping that with my hard work, drive, determination, and a little luck, that I'll be able to win my IFBB pro card.
I haven't had the opportunity to compete on the national stage yet because of personal reasons, but this year I plan on competing in as many national shows as I can. You never know until you try. My dad always says that success is when opportunity meets preparedness with a sprinkle of luck.
How has BodySpace helped you reach your goals?
The motivation and inspiration from other BodySpace users is really helpful. They're so supportive. I recently had final exams at UCSD and was taking four difficult classes—geochemistry, isotope geochemistry, structural geology, and a grad class on marine geology—and I really had no time to go to the gym. Iwas absolutely stressed to the max.
I posted a fit status about my guilt for not being able to make it to the gym much because of finals. Many users left supportive comments like "Handle your school stuff. The gym will be there when you're done," or "You're making the right choice." It really helped me feel better. Outside of family and close friends, the extra support is great to have!
We see a gigantic influx of people each January, and an exodus by March. Do you have any advice for people who are thinking about quitting?
Don't quit! If you need to shorten your workouts, then do it. As long as you're consistent and continue to show up, you'll be fine. During my finals, I did have a chance to go to the gym for one session. I was on an extreme time crunch, but I felt good about getting in a short workout, however brief it may have been. I find that when I start eating bad it's hard to get back on it. It's the same thing with the gym. The more you don't go, the less you want to go.
I think that some people may also stop going because they're not seeing the results they want and become disenchanted with the process. You have to be patient with yourself. It takes a great deal of time to transform your body, even more so if you're not sticking to a healthy diet. I say "diet" loosely because I consider my food intake to be in line with a nutrition plan versus a diet.
What is your favorite feature on BodySpace?
This isn't necessarily a BodySpace feature, but I love the BodySpace app. I use it all the time. It's convenient. I use it when I do cardio at the gym. I can update my fit status and scroll down and check out what other people are posting.
I also like the tracking feature for weight, strength training exercises, and measurements. I recently updated all my measurements. I wish that I started sooner because my legs have grown so much since last June. It would have been nice to see those gains in inches. It helps to turn something that's qualitative—the changes you see in your body—into something quantitative—numbers. I was sad to see that I dropped weight recently because I've worked so hard to gain weight.
What is your favorite muscle group to train, and can you give us a sample workout?
I don't have a favorite muscle group to train. I go through periods of liking to train one muscle group better than the others. For a while it was shoulders, then triceps, and just recently I've been into training biceps. There were times last year when I was competing that I didn't train my biceps much because that's not a muscle group they care about in the bikini division. In December during the winter break, I started hitting them hard again.
I also train legs 3-4 times per week. It was my weakest body part. I know a lot of women tend to focus on their legs, though, so I'm providing a back and biceps workout. The judges for the bikini division may not care much about upper body definition, but it's important to have upper body strength and a balanced physique.
Superset


+ 5 more exercises

BodyFit
$6.99/month
2,500+

expert-created single workouts

3,500+

how-to exercise videos
Detailed workout instruction
Step-by-step workout tips
Training at gym or at home
Access to Workout Plans
Access to Bodyfit App
Store Discounts
Already have a Bodybuilding.com account with BodyFit? Sign In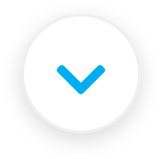 What comes with BodyFit?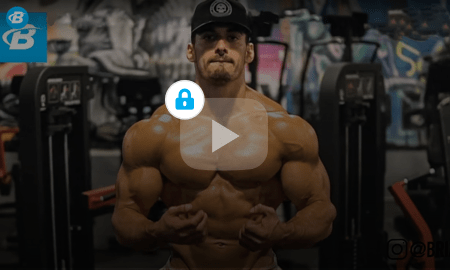 Instructional Videos

Don't risk doing a workout improperly! Avoid injury and keep your form in check with in-depth instructional videos.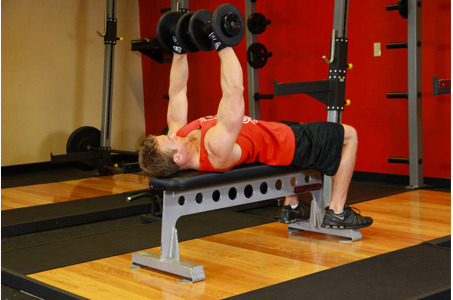 How-to Images

View our enormous library of workout photos and see exactly how each exercise should be done before you give it a shot.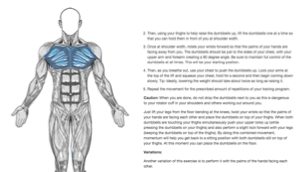 Step-by-Step Instructions

Quickly read through our step-by-step directions to ensure you're doing each workout correctly the first time, every time.
When you hear 'Fitness Model' what do you think of?
I automatically think of Jamie Eason. When I first started training hard, I used her LiveFit trainer on Bodybuilding.com. She has such an amazing physique and is so inspirational. I hope I get to meet her someday.
What training mistakes did you make when you first started?
Sometimes I would go to train a couple of hours after my last meal. For me this is a huge mistake. I would get hungry and lightheaded during my lifts. Some people would say that's from not breathing properly. I am an experienced athlete and have no problem breathing. I'm sure my husband, teammates, coaches from Zero Gravity Fitness, and the regulars at the gym can attest to that. I distinctly remember training chest and feeling so weak and lethargic.
Luckily my husband had some carbohydrates that I could have. I instantly felt better. Also, for me, I started training legs in ways I wasn't used to. I remember hurting my knee doing lunges. After that, I took a break from lunges or similar exercises that were painful. Now, I always wear compression sleeves around my knees for extra support. I should have known better from all my previous experience with sports injuries.
Are you bothered by some of the stereotypes of bodybuilders?
I think there are certain stereotypes that bother me about bodybuilders. I know that people say "Don't let what other people think bother you;" it's only irritating if I stop to think about it. It's not something I dwell on or put energy into. Stereotypes in general are frustrating because they don't take the uniqueness of individuals into account, and that is unfortunate. To offset these, I think people can just continue being who they are and continue to prove the assumptions and judgments wrong. I've faced similar judgments throughout my life.
I'm a down-to-Earth person so I don't want the following statements to come off wrong, but they are real:
"She's pretty; she must be stuck up."
"She's pretty; she must be dumb."
"She's a bikini competitor; she must not be very strong."
"She has tattoos; she must be trashy and dumb."
"She's a girl; she can't play the guitar or write rock music."
"She's got crazy colored hair with half her head shaved; she must be a weirdo."
I've overcome all of these judgments, and in retrospect it's absurd to think that people can be so closed-minded and try to pack large sums of unique individuals into a little box with a bow on it. Judgments aren't going to stop me from doing what I love or being around people I care about. Mostly people just fear what they don't understand, and that's just the way it is.
What are your favorite supplements?
I love BSN's products. Cellmass and AMINOx are great for recovery. I always take a pre-workout because it helps get me pumped for the gym. I like watermelon flavored NO-Xplode by BSN. Syntha-6 protein is one of the best tasting proteins on the market and is good to supplement your diet with. I always take a women's multivitamin, vitamin C, flaxseed oil, green tea extract, L-carnitine, and a digestive enzyme.
If you had five minutes to talk, and the whole world would listen, what would you say?
It's unrelated to fitness, but I would express the importance of taking care of our planet. I'm not a crazy environmentalist, but our planet is the only one we have. It's important for us to be good stewards. It's easy to forget about the big picture as we go through our lives day to day, but earth is our home and many resources we have are finite and have been produced over geologic time —millions to billions of years.
We spend time learning about so many other things, it amazes me that people aren't more curious about the processes that make our planet what it is and allow us to thrive. If we all just do a little every day to help recycle and be more economically conscientious, it will have a huge impact. I realize that the issues we face as a race with respect to our planet are global and cannot be solved by one person or one country, but we have to start somewhere. Try to always make educated decisions, and don't be afraid to ask questions!
What type of music do you listen to in the gym?
It varies. Sometimes I listen to rock music; sometimes I listen to 80s music; other times I listen to more pop and hip-hop. It just depends on how I feel.
Kristina's Top 5 Gym Tracks
"Latch" by Disclosure
"Chillin" by Wale
"Paper Planes" (DFA Remix) by M.I.A.
"It's about time" by Young the Giant
"Sittin' Sideways" by Paul Wall
Contest History
4th place 2013 NPC Southern California Championships Bikini C class
3rd place 2013 NPC Los Angeles Championships Bikini C class
1st place 2013 NPC Pacific USA's Bikini C class
1st place 2013 NPC Border States Classic Bikini C class
1st place 2013 NPC Irongames Bodybuilding championships Bikini C class