BSN
N.O.-Xplode
The Original Pre-Workout Igniter. Re-Engineered
Pre-Workout Igniter for Explosive Energy, Enhanced Endurance, and Performance*
Product Overview
THE ORIGINAL PRE-WORK IGNITER.

NOW MORE ENERGY
275mg of caffeine
1.8g of Beta-Alanine
3g Creatine blend
Explosive energy, focus, endurance, strength and power*
Push yourself and your workout as far as you can. Then, push further.
EXPLOSIVE ENERGY*
ENHANCED ENDURANCE*
MAXIMUM PERFORMANCE*
The original Pre-Work Igniter. Just Got Better.
275mg of caffeine, 1.8g of Beta-Alanine, and unrivaled focus. Get ready to slam plates longer and workout harder. BSN® has re-ignited N.O.-XPLODE®, the first complete pre-workout that launched in 2004 and has been helping athletes break through barriers ever since. Now with more energy, more feel, more focus, and amazing taste. The weights won't know what hit them.
How will N.O.-XPLODE® enhance my workout?
N.O.-XPLODE® is a pre-training igniter designed for athletes of all levels to help maximize workout performance. To achieve the most effective training session, both mental and physical energy are a must. Focus is then needed to harness this energy and drive a strong mind-muscle connection. This mind-muscle connection will help you achieve a greater workout intensity, enhanced strength*, and will help you push your body past previous limits. A complete pre-workout supplement should support all of these benefits. N.O.-XPLODE® was designed with advanced ingredient technology to help deliver increased energy and endurance, support mental focus and muscular strength*, and provide second-to-none intensity and performance.
ADVANCED INGREDIENT TECHNOLOGY
BSN® has enhanced N.O.-XPLODE® to provide the formula you need to take your workout to new levels.
Explosive Energy
Now with 275mg of caffeine, N.O.-XPLODE® will give you the energy and focus needed to help maximize every minute of your workout. BSN has enhanced the Thermic Energy blend so you can push your workout intensity to new levels.
Maximum Performance
Muscular strength, power and endurance are supported by creatine in the body.
The innovative ingredient technology of our Myogenic Matrix™, featuring an advanced creatine blend, helps every athlete reach their goal of maximizing performance.
Enhanced Endurance
Whether you're slammin' weights in the gym or killin' it on the field, the Endura Shot™ blend, now with 1.8g of Beta-Alanine, will help you go longer and harder than before.
Amazing Taste
Effective product and amazing taste? That's BSN. You can try N.O.-XPLODE® in 5 delicious flavors: Fruit Punch, Blue Raz, Watermelon, Grape and Green Apple.
BSN Supplementation
At BSN®, we have designed our products to complement one another. When used together, they can help enhance the overall benefits of your supplementation and workout regimen.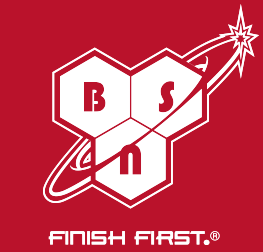 Ratings & Reviews
By clicking the button above, you agree to entering the Bodybuilding.com Reviews section. Products in the Store are not intended to diagnose, treat, cure, or prevent any disease.
Worked decently but not the energy or boost I was hoping for. Have had better such as pre-kaged and Mr Hyde.

My only reason for giving this an 8 was that I feel the previous formula was a little stronger IMHO. This newer NO XPlode formula definitely isn't the same as the old one. The pump is there but it doesn't give you the rush and crash that some other pre workouts do. Overall it does it's job by giving a kick start to your workout without any of the unwanted side effects. Also stay away from Green Apple flavor it's pretty bad tasting. Should've stuck with the Watermelon which is much better.
Super good. Clean strong feeling. You can add like an hour to your workout. Plus no hangover from this stuff.

This is a great product, i'd rather have it for lifting than practicing any sport. It really gets you going, as a pre workout newbie, i can say i felt the beta-alanine 10 minutes after taking it, and it really gave me energy throughout my workout. Also i felt a slight increase in pump. No crash afterwards, but it does have a lot of caffeine. Mixability is great, flavor is spot on sweet and refreshing. Price for quality, that's it.
Blue Raz use to be my favorite, but it lost the sweetness. Green apple is by far my favorite now. Grape drank is pretty good too and I purchased Cherry Limeade purely off of rating and was highly disappointed. Raspberry limeade is pretty good though if you get the chance to try. Can't say I get a whole lot from this product. Sometimes I get the itchy palms or face and burst of energy, but sometimes not so much of anything. I drink it and work out fasted. I've had other pre work outs that taste like *** and do about the same so I'll take this over them any day.
5Blue Raz
2Cherry Limeade - Exclusive!
10Grape
10Green Apple

The original and still the best, has been updated enough for me I don't bother with the other preworkouts stick with BSN

been a fan of n.o xplode since it came out!, this is the new formula, unfortunately it isn't as good as the old formula but it gets the job done! good energy and of course that n.o pump!
Worked decently but not the energy or boost I was hoping for. Have had better such as pre-kaged and Mr Hyde.

Gave me diariah after 30 minutes. Ngl the boost was the only good thing about this product.
† This price is the retail price for this product found at one or more retail websites in the last 30 days. The price may not include shipping cost, tax, sale or promotional prices, or discounts such as member pricing. Prices may change. Bodybuilding.com verifies this price every 30 days.
30 Servings
$1.00 Per Serving
30 Servings - Caffeine Free
30 Servings | $0.98 Per Serving
60 Servings
$0.78 Per Serving
What's in BSN N.O.-Xplode
30 Servings

Fruit Punch

Serving Size 1 Scoop (18.5 g)

Servings Per Container 30

Amount Per Serving

% Daily Value

Calories

20

Total Carbohydrate

5 g

2%‡

Vitamin D (as Cholecalciferol)

500 IU

125%

Vitamin B1 (as Thiamine HCl)

2 mg

133%

Niacin (Vitamin B3)

20 mg

100%

Vitamin B6 (as Pyridoxine HCl)

2 mg

100%

Folate (Folic acid)

200 mcg

50%

Vitamin B12 (as Cyanocobalamin)

6 mcg

100%

Pantothenic Acid

10 mg

100%

Calcium

40 mg

4%

Phosphorus

10 mg

1%

Magnesium

125 mg

31%

Sodium

110 mg

5%

Potassium

200 mg

6%

N.O.-XPLODE™ MASTER PERFORMANCE BLEND*

Myogenic Matrix*

5.1

g

**

Creatine Blend (Creatine Monohydrate, Creatine Anhydrous, Creatine Peptides [Hydrolyzed Whey Protein Isolate, Creatine Monohydrate] (CREActivate™)), Taurine, Di-Calcium Phosphate, Di-Sodium Phosphate, AstraGin® Proprietary Blend [Astragalus membranaceus Extract (root), Panax notoginseng Extract (root)]

Endura Shot*

2.9

g

**

BETA Composite (CARN+™ Blend [Beta-Alanine (as CarnoSyn®) & Beta-Alanine HCl], Potassium Bicarbonate, Sodium Bicarbonate, Magnesium Oxide, Cholecalciferol

Thermic Energy*

1.3

g

**

N-Acetyl-Tyrosine, Tyrosine, Caffeine Anhydrous, Grapefruit Bioflavonoids, Pterostilbene:Caffeine Cocrystal (PURENERGY™)

N.O. Alpha Fusion

1

g

**

L-Citrulline Malate, Danshen Extract (Salvia miltiorrhiza) (root), Grape Skin Extract (50% Polyphenols), Phyllanthus emblica Extract (fruit) (CAPROS®), Hawthorn Extract (aerial parts), (1% Flavonoids), Folate

Shock Composite*

290

mg

**

DMAE Bitartrate, (2-Dimethylaminoethanol), DL-Phenylalanine, Niacin, Calcium D-Pantothenate, Toothed Clubmoss Extract (aerial parts), (1% Huperzine A), Thiamin HCl, Pyridoxine HCl, Cyanocobalamin

‡ Percent Daily Values are based on a 2,000 calorie diet.

** Daily Value Not Established.

Other Ingredients:

Natural and Artificial Flavors

, Citric Acid

, Calcium Silicate

, Silicon Dioxide

, Sucralose

, Malic Acid

, Salt

, Acesulfame Potassium

, FD&C Red #40

Contains: Milk
Directions For N.O.-Xplode: Mix 1 scoop with 4-6 fl oz of cold water and consume 20-30 minutes before training. Do not shake. Stir.
Warnings:
CONSULT YOUR PHYSICIAN BEFORE USING THIS PRODUCT IF YOU ARE TAKING ANY MEDICATIONS OR ARE UNDER A PHYSICIAN'S CARE FOR A MEDICAL CONDITION. NOT FOR USE BY THOSE UNDER THE AGE OF 18, WOMEN THAT ARE PREGNANT, TRYING TO GET PREGNANT, OR NURSING, OR THOSE THAT ARE SENSITIVE TO BETA-ALANINE, CAFFEINE OR NIACIN. DO NOT CONSUME CAFFEINE FROM OTHER SOURCES WHILE TAKING THIS PRODUCT AS TOO MUCH CAFFEINE MAY CAUSE NERVOUSNESS, IRRITABILITY, SLEEPLESSNESS, AND OCCASIONALLY RAPID HEARTBEAT. BETA-ALANINE AND NIACIN MAY CAUSE A HARMLESS, TEMPORARY TINGLING OR FLUSHING SENSATION.
Do not combine with alcohol. Do not exceed 2 scoops within 24 hours, consumed at least 4 hours apart. Consume as part of a healthy diet and exercise program, and drink at least 100 fl oz of water per day. Exercise may increase your need for additional fluid intake. Keep out of reach of children. Store in a cool, dry place away from direct sunlight.
Approximately 275 mg of caffeine per serving.
* These statements have not been evaluated by the Food and Drug Administration. This product is not intended to diagnose, treat, cure, or prevent any disease.
---