I live in a van down by the river … err, a Winnebago on an Indian Reservation in New Mexico. I've kind of secluded myself. When I wake up in the morning in the RV, I look out and I see where the buffalo roam. Literally, there's like 30 to 40 buffalo always wandering around the RV. It's kind of surreal and puts me in that training mood.
I started out at a young age, wrestling, playing football, playing baseball. I always had that hard-nosed, go-getter attitude. That has been my 'go-to' in my mixed martial arts career in the UFC.
People see the wild hair and all that, but I'm really driven by my workout partners and my trainers. What I lack in talent, I make up for with heart and hard work. I wrestled in college. I never was a national qualifier, never made it down to the national tournament. In high school I never made it down to state. I'm making up for things in life I didn't do earlier.
Take the ten most awesome, gnarly rock concerts you've ever been to and wrap it all into a 5-10 minute spot in your life. I feel like a lead singer and this is my own show. That's about as close as I can come to describing The Octagon.
I hear the crowd stomping their feet and screaming my name … "Guida! Guida!" That drives me. I can feel it in my blood. I feel with every punch I throw, every bead of sweat that comes out of me, it's something special. The fans are the ones who pay our bills, so the least I can do is give back to them and put on a show every time out.
Clay Guida's Nutrition
I eat 4-to-5 times per day leading up to a fight. I don't consider cutting weight because I walk around at 165. Fight week I'm 160. We get a 1-pound allowance until I get to my title fight, where you have to scratch at 155. Right now I don't have to cut weight and I don't plan on it in the future.
I don't stick to a strict MMA diet. I don't drink soda. I don't eat fast food … but I will go to a restaurant and buy a $12 cheeseburger. I'm not real fussy about what's in front of me because I know I'm going to go to the gym and work it off, no matter what.
Bagel
1
Oatmeal
(packet)
1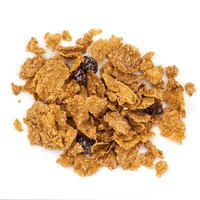 Cereal
(bowl)
1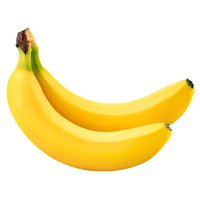 Banana
(sliced)
1
Chicken
(can)
1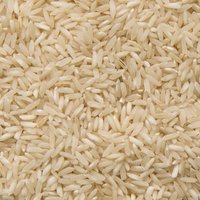 White Rice
(cup)
1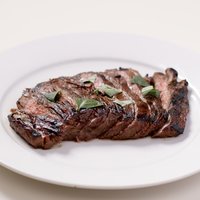 Steak
(oz)
8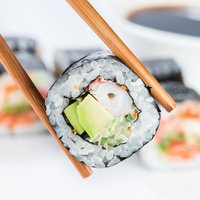 Sushi
(roll)
1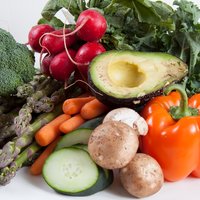 Vegetables
(cup)
1
Clay Guida's Supplementation
You need a catalyst to get you through these workouts and help you get on to the next one. That's what it's all about: peaking at the right time.
Clay Guida's MMA Training
Getting up in the RV and knowing I get to go to the gym and work out with some of the best fighters, the best trainers in the world … it puts a smile on my face every day.
My day is broken up into 3-or-4 short workouts. I prefer a long training camp. Anything over 8 weeks is icing on the cake. I always stay in shape, even after my fights. I'm always running and training. This is what we do full-time. You never know when you're going to get that call.
Training Sessions: 60-90 minutes of MMA training. Focus on grappling, sparring and footwork; 70 percent on the feet.
Kettlebells: 30-45 minutes, twice per week. We don't just sit there and swing kettlebells for an hour. We do a lot of circuit training in between basic kettlebell swings, snatches, cleans, things like that. They have me flip tires and hit tires with the hammer … for explosiveness.
Hitting Mitts: 20-30 minutes, solid technique. I just want to hammer through it and own the workout. You don't get through a workout. You don't just get through life. I want to get the most productivity out of each workout.
Rest: I take a quick nap if I need it and eat a good lunch. I may also hit all 3-or-4 workouts in a row, then rest. Mixed martial artists, we're more like sprinters. We're not long distance.
Repair: You really have to listen to the body, so taking a day off … you need to do it. If I train 5-6 days per week, maybe Sunday will be the day where I just kind of lounge around, let the body repair, go for a run.
Stretch: 30-minute stretch post-workout: shoulders, hamstrings, quads, hips. It's a huge part of my game that was missing.
Sample MMA Workout
Superset


+ 2 more exercises

BodyFit
$6.99/month
2,500+

expert-created single workouts

3,500+

how-to exercise videos
Detailed workout instruction
Step-by-step workout tips
Training at gym or at home
Access to Workout Plans
Access to Bodyfit App
Store Discounts
Already have a Bodybuilding.com account with BodyFit? Sign In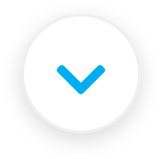 What comes with BodyFit?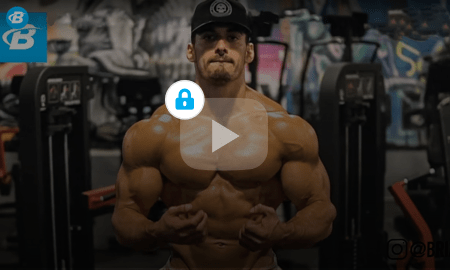 Instructional Videos

Don't risk doing a workout improperly! Avoid injury and keep your form in check with in-depth instructional videos.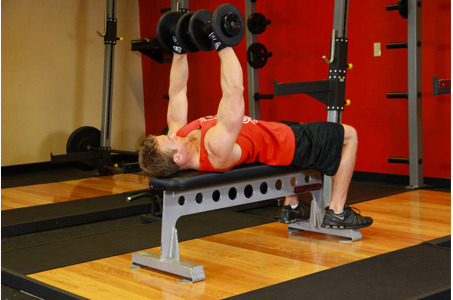 How-to Images

View our enormous library of workout photos and see exactly how each exercise should be done before you give it a shot.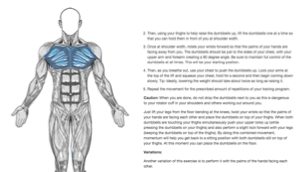 Step-by-Step Instructions

Quickly read through our step-by-step directions to ensure you're doing each workout correctly the first time, every time.
Tale of the Tape
Lightweight Division November 12, 2011 Anaheim, Calif
Clay Guida (29-8-0) 5-foot-7, 155 pounds Round Lake, Illinois
Vs.
Benson Henderson (14-2-0) 5-foot-9, 155 pounds Colorado Springs, Colorado