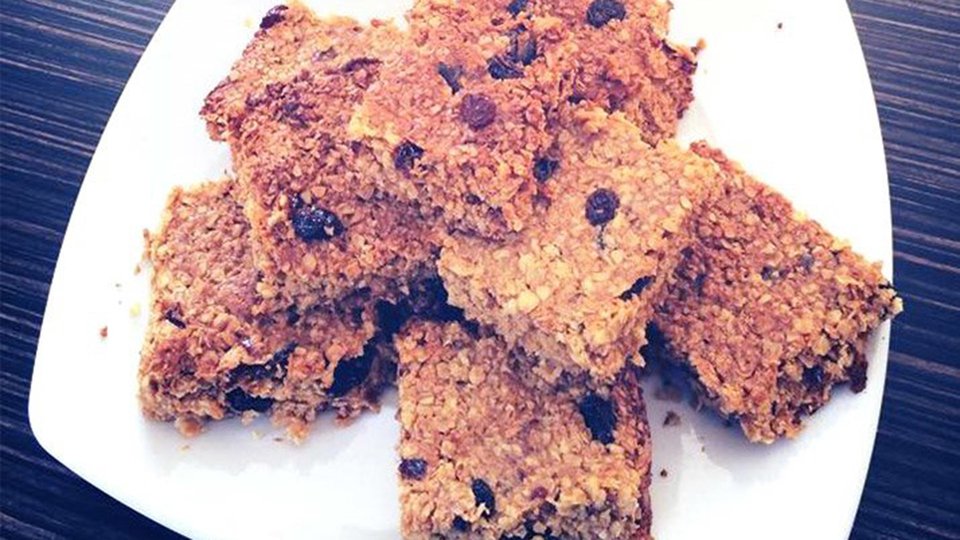 See you later, oatmeal! These tasty protein-filled squares are a great way to appease the nighttime snacker in us all. Each square is packed with a hearty dose of complex carbs that's sure to leave you satiated and ready to hit your morning workout. Dig in!
Ingredients
¾ cup light butter spread
1¼ cup honey
¾ cup chopped dates
1 cup raw oats
1 cup, shredded coconut
3 scoop grenade Hydra Charge, Killa Vanilla
⅓ cup raisins
Directions
Melt butter, honey, and chopped dates.
Stir in oats, coconut, raisins, and three scoops of Grenade Hydra 6.
Cook at 325 degrees F for 20 minutes. Enjoy!