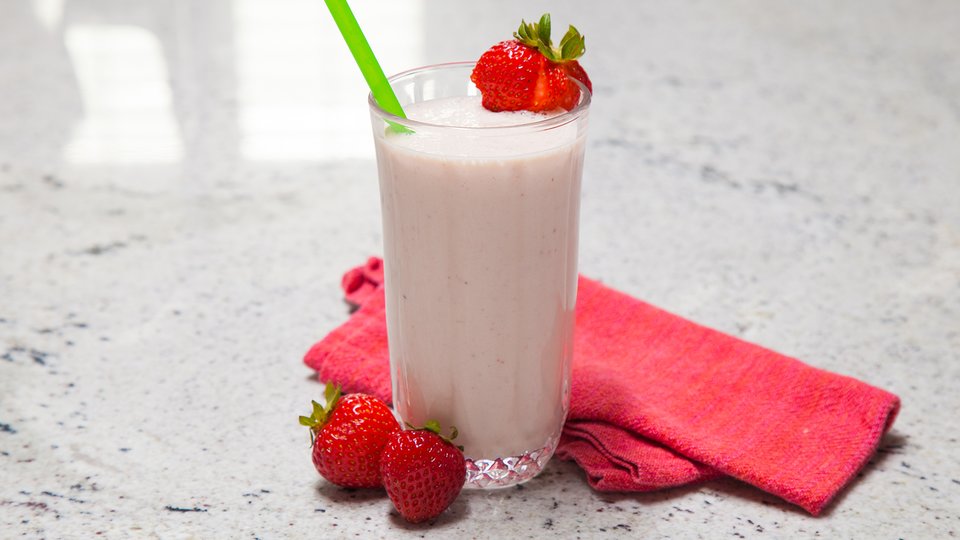 This delicious powerhouse of protein, carbs, and healthy fats is the perfect post-workout body booster. Further proof that as long as you own a blender, good nutrition and delicious treats will never forsake you!
Directions
Combine the water, flaxseed oil, yogurt, and strawberries in a blender until the strawberries are well blended.
Blend in the protein powder and creatine.
Pour into a frozen glass with a strawberry garnish.