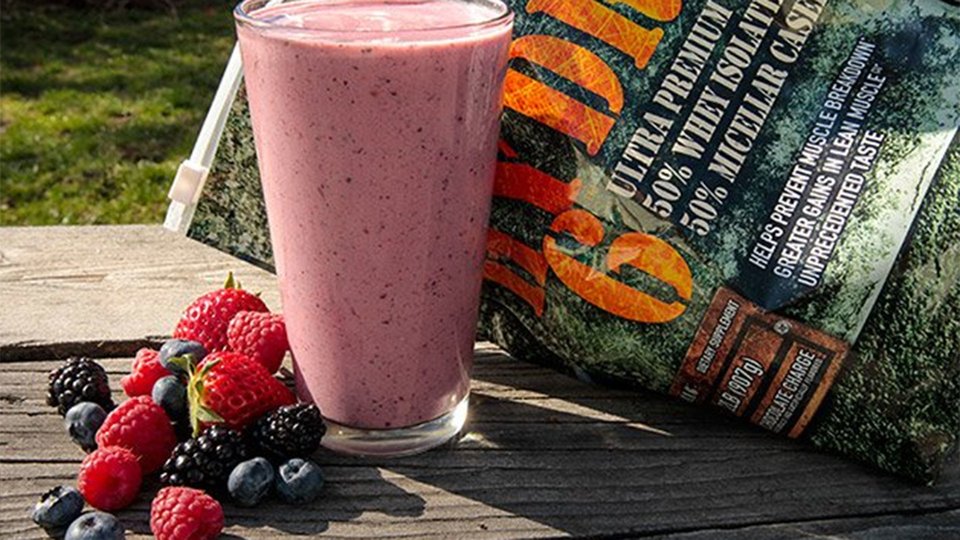 International cover model and Natural Eastern USA Physique Champion Melih Cologlu swears by this protein shake with five-star flavor. With a full scoop of protein, a bit of nonfat Greek yogurt, and a handful of berries, it adds a fruity punch to a sweet, chocolate base. Yum!
Ingredients
¾ cup water
2 cubes ice
½ cup frozen mixed berries
⅓ cup strawberry nonfat Greek yogurt
1 scoop Grenade Hydra Charge, Chocolate Charge
Directions
Combine all ingredients in a blender. Blend and serve.