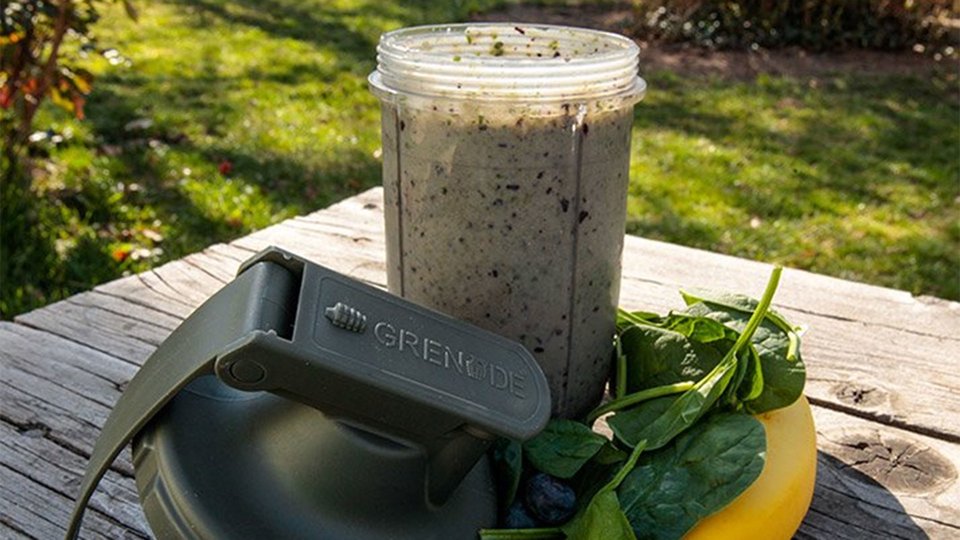 What do you get when you combine the antioxidant powerhouse spinach with the healthful fats in avocado and the sweetness of blueberries and bananas? Why, a delicious morning shake, of course! Personal trainer and Grenade athlete James St. Leger recommends this treat. Add in a few scoops of vanilla protein, and you're really in for a macro-meeting treat.
Ingredients
1 banana
1 cup frozen spinach
1 cup frozen blueberries
1 oz unsweetened almond milk
½ avocado
50 ml water
2 scoop Grenade Hydra Charge, Killa Vanilla
Directions
Combine all ingredients in a blender. Blend and serve!