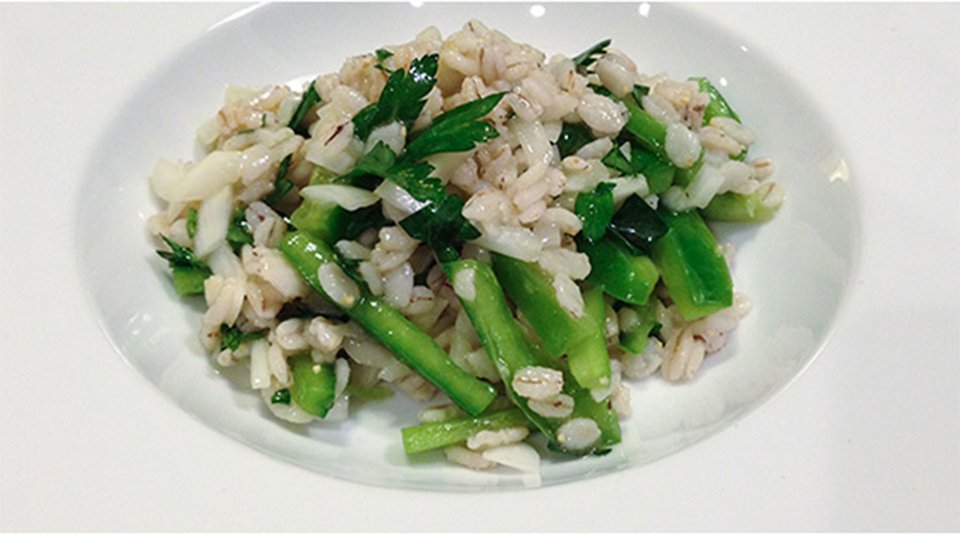 Simplicity is important in any meal plan, but especially in a salad. People tend to throw in any green thing. Make choices that optimize flavor. This green pepper salad is a light and refreshing addition to any meal. Serve it hot or cold. Add more vegetables if you like—just remember that the calories can add up.
Ingredients
2 cup water
1 cup barley
2 whole green pepper, cut into strips
½ onion, finely diced
½ cup flat-leaf parsley
2 tbsp olive oil
1 tbsp italian dressing
¼ tsp garlic, pureed
Directions
Boil water in a saucepan over medium heat.
Add the barley and then cover and let cook for 10-12 minutes.
Meanwhile, slice the green peppers and dice the onion. Chop up parsley and then add ingredients to the cooked barley.
Fluff with a fork to combine.
In another bowl, combine together the olive oil, Italian salad dressing, and garlic.
Drizzle over the mixture and then stir before serving.