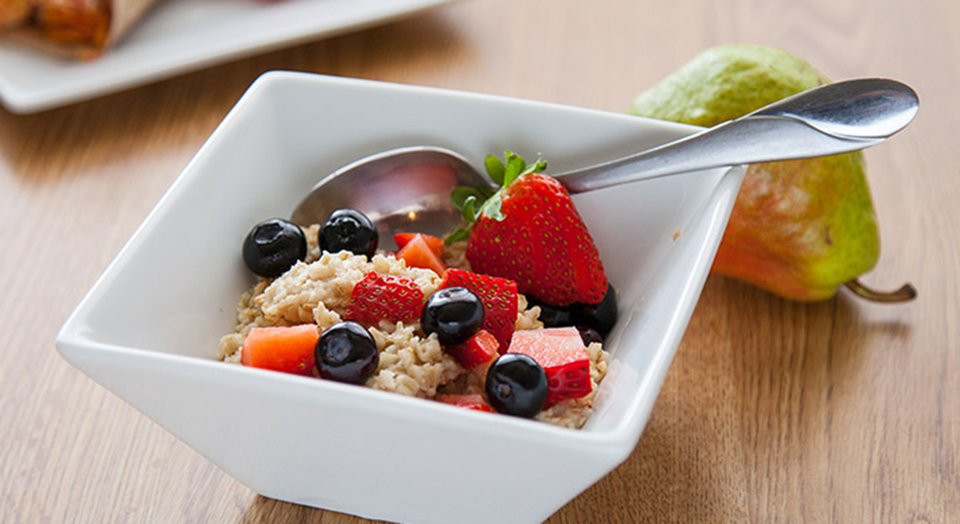 The oatmeal breakfast is an oldie but a goodie. This is my favorite way to enjoy some carbs in the morning!
Ingredients
1 cup raw oats
¼ cup milk (2% fat)
1 pinch cinnamon
1 tbsp almonds, slivered
⅓ cup strawberries
Directions
Add milk to the oats and heat in microwave for 1-2 minutes.
Sprinkle cinnamon, almonds, and fruit on top and enjoy!