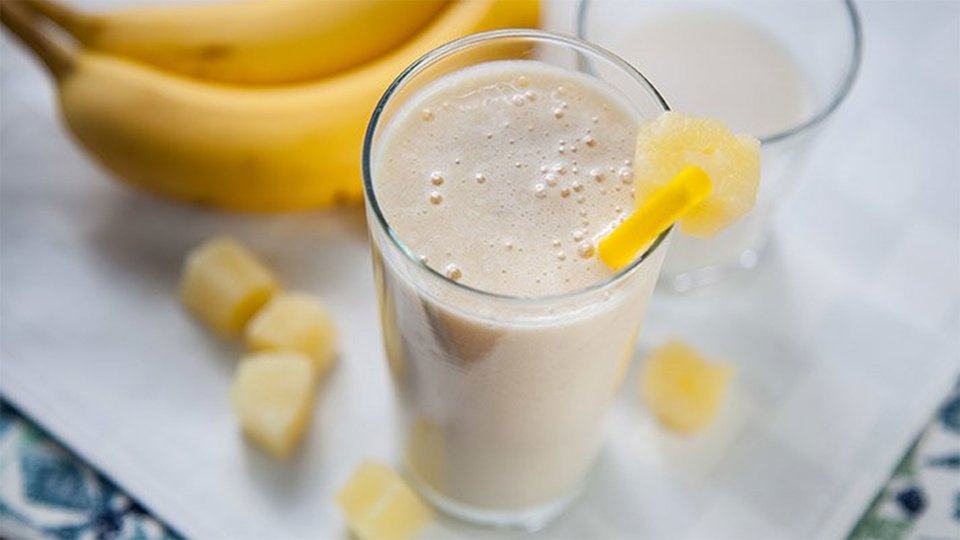 Ol' Bessie the cow was once queen of the dairy aisle, but today she's got plenty of company. When your smoothie screams for a splash of creamy goodness, you've got options. No matter the reason you're avoiding dairy, there's a milk for you.
Ingredients
½ cup pineapple, raw
½ banana, frozen
1 scoop(s) vanilla whey protein powder
½ cup unsweetened coconut milk
¼ cup ice
¼ cup water
Directions
Add all ingredients to a blender, mix, and serve.