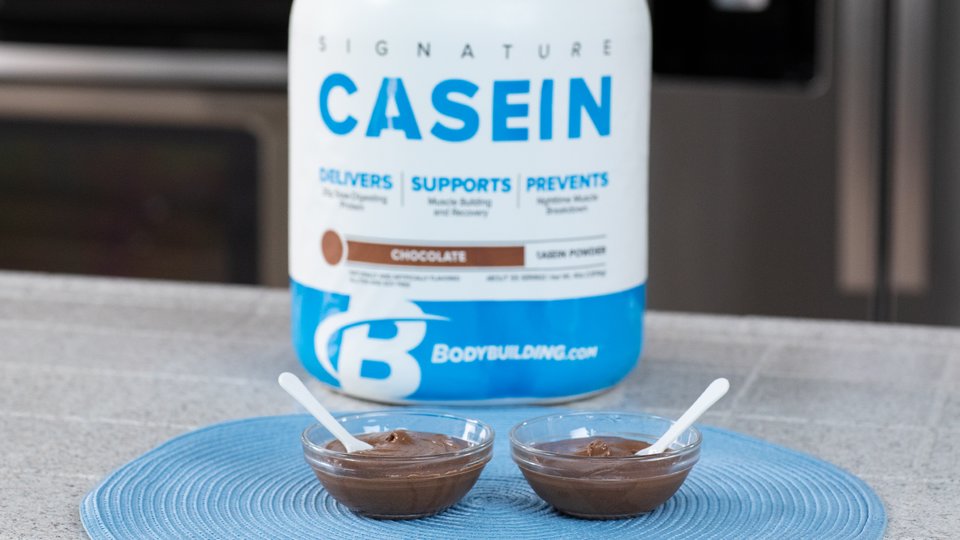 If you've never tried using casein protein powder for your favorite IIFYM recipes, you're in for a treat. Casein is known for having a thick, pudding-like texture due to it's slow-digesting protein, making this recipe the perfect late-night snack to curb those midnight cravings and help your muscles repair and recover while you sleep. All-natural peanut butter and coconut oil add richness, while a healthy dose of cocoa powder dials up the chocolatey goodness to eleven.
Ingredients
5 tbsp coconut oil
¼ cup natural creamy peanut butter
1 tbsp cocoa powder, unsweetened
2 tsp Walden Farms Syrup
Directions
Add coconut oil and peanut butter to a bowl. Microwave in 20-second intervals, stirring occasionally, until smooth and easy to mix.
Add cocoa powder, chocolate casein, and syrup and stir to combine. Divide mixture into two bowls and chill in refrigerator for at least 60 minutes before serving.