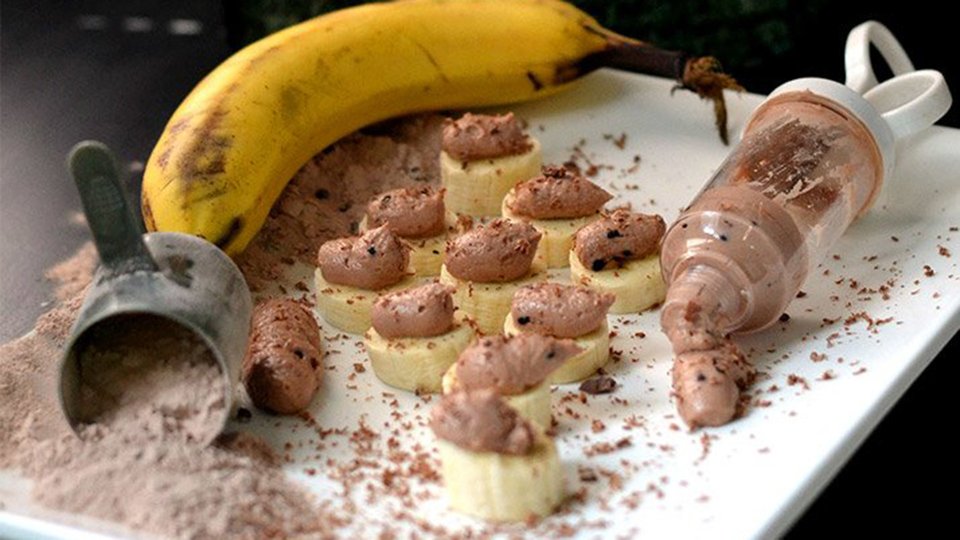 For those times when you're craving the classic combination of sweet cocoa and fruit, reach for this recipe. It's a tasty, pre-bedtime snack that's a favorite of fitness athlete Melih Cologlu, and it's sure to satisfy your sweet tooth. As an added bonus, the bite-size slices of banana make portion control easy when you're feeling tempted to devour the entire pot.
Ingredients
1 scoop grenade Hydra Charge, Chocolate Charge
½ cup nonfat plain Greek yogurt
1 medium (7" to 7-7/8" long) banana
½ square dark chocolate
Directions
Mix Greek yogurt with Hydra 6 Chocolate Charge protein powder.
Slice one medium banana.
Using a small spoon, apply the chocolate cream onto each slice.
Sprinkle with a dash of grated dark chocolate.