Well-rounded doesn't just apply to Amanda Latona's body. This fitness Renaissance woman is a successful recording artist, 2009 Flex Bikini Model Search Championships Winner, BSN-sponsored athlete, IFBB Bikini Pro, and Muscle and Fitness Hers cover model.
She does it all—works out, researches fitness, competes in shows, does modeling, and even finds time to play as well.
Amanda also manages to keep a tight and toned tail end with a pro bikini glute workout designed to take your butt from "bleh" to bodacious.
This is the workout you can use to build a backside with the right size, tone, and shape.
These exercises will work your glutes from every angle imaginable, so don't be surprised to hear "BOW-CHICKA-WOW-WOW" in the background when you walk down the street.
Amanda's Pro Bikini Glute Workout
Watch The Video - 8:36
Amanda Latona's Glute Workout
3 sets, 10-12 reps (feet together)


+ 5 more exercises

BodyFit
$6.99/month
2,500+

expert-created single workouts

3,500+

how-to exercise videos
Detailed workout instruction
Step-by-step workout tips
Training at gym or at home
Access to Workout Plans
Access to Bodyfit App
Store Discounts
Already have a Bodybuilding.com account with BodyFit? Sign In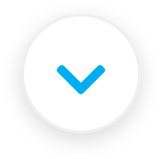 What comes with BodyFit?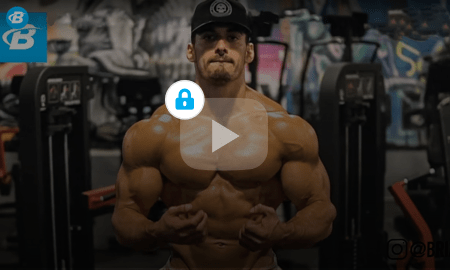 Instructional Videos

Don't risk doing a workout improperly! Avoid injury and keep your form in check with in-depth instructional videos.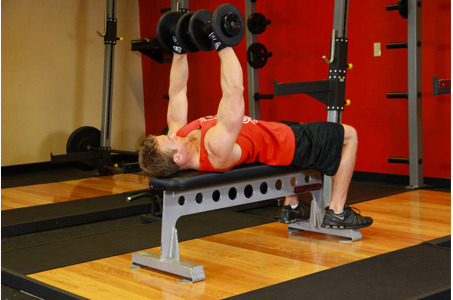 How-to Images

View our enormous library of workout photos and see exactly how each exercise should be done before you give it a shot.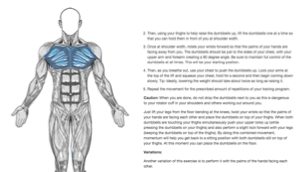 Step-by-Step Instructions

Quickly read through our step-by-step directions to ensure you're doing each workout correctly the first time, every time.
Quick Training Tips to Bust Your Butt
You can do this workout two times a week if you want. I like doing mine on Monday and Friday.
If you're a beginner, start by completing only three exercises per workout or use lighter weight. We don't want any injuries!
Safety first! Use a spotter if possible.
Remember to complete those extra partial reps to really give your glutes a good burn.
For leg presses, don't let your knees be positioned in front of your toes, and remember to press through your heels.
On the Smith Press Lunge, make sure your front foot position is far forward.
When doing the butt blaster, alternate each leg every set to keep your heart rate up, and remember to squeeze at the top of each rep.
For the cable kick-backs, use a standing upright position with lighter weight, or a leaned-forward position with heavier weight, and never let your foot touch the ground!
On the hip abductor exercise, try sitting far forward so you can lift heavier weight and remember to squeeze at the end of your third set for a few seconds before doing your partial reps.
And for the real deal experience, try supplementing your glute workouts with Amanda Latona's very own performance stack!
Amanda's Supplement Stack
Lettin' Loose with Latona
We know Amanda can break a sweat in the gym, so we decided to throw some heat her way with a few inquisitive curve balls, in order to see what Amanda Latona is all about--no "buts" about it.
Q. You live in Las Vegas, so obviously you're no stranger to gambling. What's the craziest bet you've ever accepted?
Well first of all, I love living in Las Vegas! And one of my guilty pleasures is penny slots. Oh yes, I said it. My mom and I have been known to hit the penny slots for hours of fun. That being said, I'm not a huge gambler but…wait, I just remembered a bet I did take, oh my goodness!
When I used to bartend here in Las Vegas at a high-limit lounge, we had to wear cute black dresses that were sleeveless, so you can only imagine how many bar patrons saw my athletic arms and asked "Do you workout?" come on guys, get a better opening line!
Anyway I was challenged to an arm wrestling match with a guy! And this wasn't the first time either—you'd be surprised just how many times I got asked that.
So I gave the usual "Um, no thank you, I'm a girl, darn it!" response, but he kept asking. He finally asked one last time, but this time he slapped a $100 bill on the table, so I did what any girl would do—I took the bet, and I won!
Yes sir, I beat a grown man at arm wrestling! The sad thing is this man lost an arm wrestling match to a girl when he was in the 5th grade, and his friends wanted him to do it again because he talks about it all the time. I had to be the one to give him yet another emotional scar.
Eli Whitney invented the cotton gin, James Wright invented silly putty. If you could invent anything, what would it be?
The perfect man.
Heard you have recorded some music, what's your favorite song to do on karaoke night?
Oh, I do love me some karaoke. As far as the song, it totally depends, but "Beautiful" by Christina Aguilera is definitely a must. But if I'm drinking, then "In da Club" by 50 Cent is my beat (yes, I've been known to rap).
How do you keep your fitness from becoming monotonous? Any particular activities or strategies you use to keep things interesting?
Working out is just something I absolutely love, and I'm blessed enough to make a living doing it. I constantly mix my workouts up, try new things, and read as much as I can to get new information. The more you know, the more you can do.
As far as particular activities to keep things interesting...haha, that makes me laugh.
If you could pick any movie to describe you and your life, which movie would you pick?
Rockstar.
In honor of Jerry Seinfield, "What is the deal with…?"
Alright, what's the deal with Crocs? Come on, I was baffled and severely disturbed when I saw one pair, but now a whole store with various styles and colors?
I don't care how comfortable they are! They will never be cute, especially in bright yellow.
Worst meal you've ever eaten?
Right before I started dieting for this competition season, I had the worst meal ever! I was in Arizona where they have Waffle House (I hadn't been to one since living in Florida where they were everywhere).
Anyway I had not one, but two huge waffles with scrambled eggs and cheese plus a patty melt with hash browns, chili and more cheese! Yes, I can eat.
Best tip for the ladies?
Confidence! Confidence and a commanding presence go a long way. Learn to love yourself in a healthy way, but keep in mind there's definitely a huge difference between confidence and arrogance.
Confidence is attractive and arrogance is disgusting, so always remember to be thankful and humble.
Best tip for the guys?
Fitness tip: Don't forget to train your legs—no sticks allowed.
Attitude tip: Never lie! Honesty is highly respected.
Style tip: Don't rock flip-flops, or Crocs for that matter, with your nasty hairy feet. Be manicured, everywhere.
We've all got that one thing we have to do before we die, what's yours?
Learn Italian, of course!