Vital Stats
Name: Maxx Chewning
Age: 25
Location: Arlington, VA
Occupation: IT technical recruiter
Education: Bachelor of Science in Business Administration
What do Chipotle, impeccable hair, and a strong-ass deadlift all have in common? A guy named Maxx Chewning.
If you're among the 100,000 or so people who subscribe to his YouTube channel, you know it's unending internal dialog from one of the wittiest—and pound-for-pound strongest—Internet fitness celebrities.
His channel description says simply, "Welcome to my life." And he means just that. The lean 25-year-old known as "Deadlift Brah" brings his viewers along on every trip to the gym, but that much isn't new. You also eat with him—a lot. You go shoe shopping with him. When he misses a rep—which happens—he breaks down the how and why in unflinching detail. When he scores a big success, such as when he bested his deadlift PR by 21 pounds and pulled 600 earlier this year, he makes it look far easier and more fun than it has any right to be.
You almost can't believe someone with his dimensions can move a weight like that, but Chewning says that's kind of the point. "I'm known to be fairly strong for my smaller-than-average legs and arms," says Chewning. "That's funny because to the Internet, I look like I don't even lift. I've always been a smaller guy with a smaller frame, but I would never claim that I am the strongest smallest guy. There's always going to be someone stronger and better out there."
Answering the Call of Duty
Since entering big-time into social media, Chewning has fully devoted himself to strength training and his mission to inspire others. But he didn't always care about fitness. In fact, it wasn't even on his radar.
"In high school, I wrestled in the 112-pound weight class, but I never considered getting into fitness [as a career]. My roommates in college tried to get me to go work out with them, but I'd much rather eat candy all day, play video games, and just sit here. And because I wasn't putting on weight, I just didn't see the need to," says Chewning. "At the time, all I wanted to do was play Call of Duty, thinking, 'How am I going to get a better score if I'm doing a bench press?'"
Chewning was finally persuaded to step into the gym at age 21. Like many young guys who first get into lifting, his initial gains convinced him that he could take on the world. He recalls, "When you first start working out, you definitely think about how the progress you make in the first two months is about six years' worth of progress because you look gigantic and get the biggest ego in the world."
Sure enough, the numbers started to grow. And then they kept growing. When he pulled a PR deadlift of 420 at 160 pounds, he posted a single brief YouTube video, followed by other PR vids. "Chasing the numbers and strength is addicting," Chewning admits. But strength was by no means his only passion, and his channel slowly evolved to reflect it. He is also a devotee of the IIFYM (if it fits your macros) style of eating, and his channel began mixing training footage with gleeful gorging under titles like "Shoulders and Spaghetti."
To date, he has even filmed over 80 "IIFYM Full Day of Eating" videos digging deep into his plate—or more often, a burrito bowl at his beloved Chipotle. "My videos show the extremes of flexible dieting, and it gives the viewer the impression that I eat crap all day, but the truth is that I try to make it entertaining and try to get creative with it," says Chewning. The best-known example of this might be his "10,000-calorie Challenge Video," which introduced me and a few hundred thousand other people to Maxx.
In case you were wondering, it's a lot harder than it sounds. "The first 5,000-6,000 calories make you feel like you'll dominate, but it's the last 3,000 or so that are the hardest," Chewning recalls. "As soon as you're done eating something, you're like 'OK, how soon can I be eating something else?' It's like a continuous cycle until midnight. It was not fun, and I don't see myself doing it again."
Over the last couple of years, Chewning's channel has found its groove as a seamless mixture of training and gorging, all tied together with his wry smile, perfect hair, and free-wheeling commentary. Commenters (and haters) often struggle to figure him out. Is he a ripped powerlifter or a strong bodybuilder? Has he gone Hollywood or kept it real? Should he commit to a monster bulk or just keep doing what he's doing?
Chewning sweats none of it. He just lifts, eats, and films.
Life on the Screen
Chewning has come a long way in a short time, and he knows it. This June, he competed in his first powerlifting competition. Shortly after, he got his 100,000th subscriber. But the numbers only tell a fraction of the story. "Social media has really changed my life because—and this will sound clichéd—I can see how much of an impact I'm making on someone's life by just posting pictures, videos, my own progress, and my own struggles," he says. "Seeing the feedback from that is just amazing."
He's also had to work to find that difficult balance between real life and social media that comes with laying your life out on YouTube, all while holding down a full-time job and recently launching his own clothing line, Ever Forward Apparel.
"I have my 9-5, then I have my 6-12, which is my YouTube time," he says. "It is definitely stressful to balance all of it; it's put stress on my life and my past relationships, but YouTube remains a huge passion of mine. A lot of people joke that all I do is record or take a picture and post it on the internet, but it's a lot more than that."
As you might expect, having an audience of 30,000-plus viewers witness everything Chewning does in the gym also has also affected his training. "Making these videos have made me think about making consistent progress rather than just going to the gym with a 'business as usual' sort of mentality," he says. "As much as it is about showing off workouts, it's also about entertainment."
"That's what's so great about YouTube; there's a bit of everything for everyone," Chewning says. "They can watch who they want to watch, so everyone's going to have their own personalities and training styles that different people can relate to."
Sample Meal Plan
Chewning follows flexible-dieting principles, which means he eats any foods he wants as long he hits his daily allotment of macronutrients—protein, fat, carbohydrates—and fiber. Before Chewning got into flexible dieting and emphasizing strength goals, he'd always tried to stay as lean as possible. "Now that strength is my passion, it took me a long time to accept that I'll have to be in a caloric surplus and be OK with gaining some body fat," he says.
Below is a typical day of eating, but as the word "flexible" implies, you can expect some variability day to day.
Protein Powder
2 scoops
Bagel
1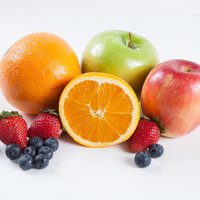 Fruit
1 piece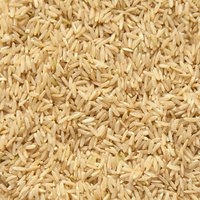 Brown Rice
2 servings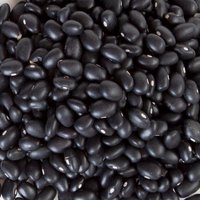 Black Beans
1 serving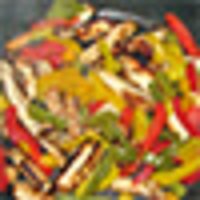 Fajita Filling
(vegetables)
2 servings
Chicken
5 oz.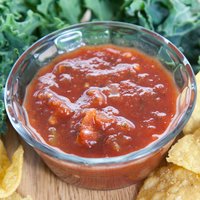 Salsa
1 serving
Protein Bar
(Quest Bar)
1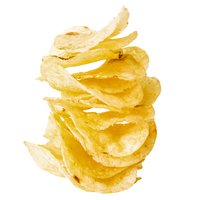 Chips
(Quest Protein Chips)
1 bag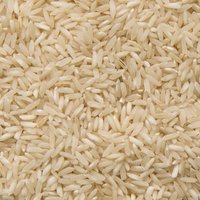 White Rice
(instant)
2 packets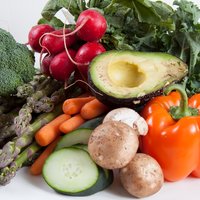 Vegetables
1 cup
Protein Powder
1 scoop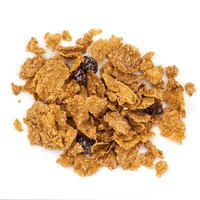 Cereal
1 1/2 cups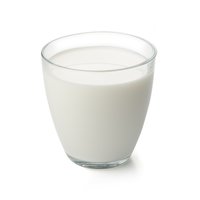 Milk
(fat-free)
2 cups
Supplement List
Sample Training Protocol
Chewning's current training was programmed by Massthetics, the operator of another popular YouTube channel. The program follows a conjugate-based strength system, which focuses on improving several characteristics, like strength and explosiveness, at the same time. The goal of Chewning's program is to improve the "big three"—the bench, squat, and deadlift—by addressing his specific weak spots in each lift. If you want more details, just watch any of his videos!
Monday: Max Effort Lower Body
Tuesday: Active Recovery (Optional)
Wednesday: Max Effort Upper Body
Thursday: Active Recovery (Optional)
Friday: Dynamic Lower Body
Saturday: Dynamic Upper Body