You begged. We listened! And now, the wildly popular program FYR: Hannah Eden's 30-Day Fitness Plan is available as an app for both Apple and Android devices. You can download it from your app store, or from our fitness app page.
If you're one of the hundreds of thousands of people who have tried her immensely popular Monster Monday workout from the same program, you know a little about what you're in for. But Hannah never fails to surprise, as you'll see in this exclusive second sneak preview workout, Open Format Friday, from Week 1 of FYR.
What's Open Format Friday? The short answer is, "You're about to find out." The long answer is that it's a full-body routine that varies every week, giving your body an overall stimulus to add muscle, burn fat, and build a bigger engine. You'll do squats, presses, and push-ups (sound familiar yet?), plus some dedicated arm work and, today at least, kettlebell swings.
It'll move fast, and since it is time-based like all these workouts, you don't need to aim for a certain amount of reps. You just need to dive in and start working! You'll need a kettlebell, a jump rope, a pair of light dumbbells, and as always, an iron will. Go!
This program is quickly becoming one of our all-time greats. Find out why by checking out the full program, in Bodybuilding.com All Access, or by downloading the app today!
Day 5, Open Format Friday
Circuit
3 rounds, 15 sec. rest between movements and rounds
3 sets, 50 sec (10 sec. rest)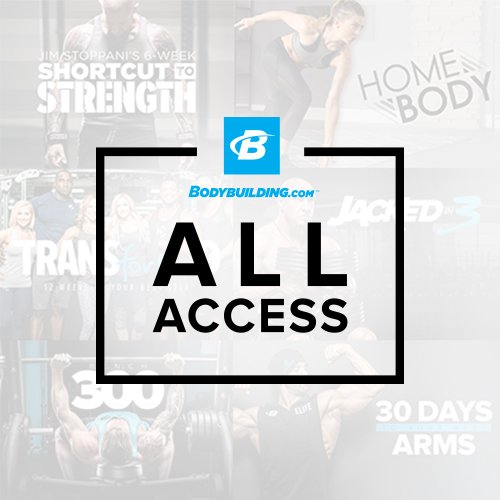 GET 60+ FITNESS PLANS
Access our entire library of more than 60 fitness programs. We'll help you gain muscle, lose fat, and change your life for only $12.99 a month!