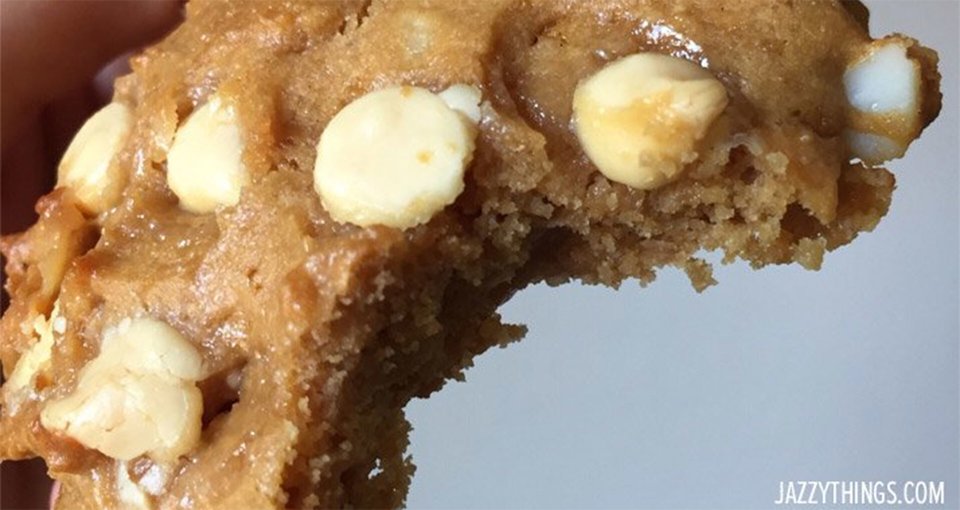 White chocolate and macadamia nut cookies. Need we say more? OK, we will: These indulgent bites of deliciousness are packed with flavor and protein. One taste, and we're sure they'll become one of your go-to recipes.
Ingredients
1 cup brown rice flour
1 serving (2 scoops) NLA For Her: Her Whey, Vanilla Cupcake
¼ cup coconut sugar
1 tsp baking powder
1 tbsp extra virgin coconut oil
¼ cup nonfat plain Greek yogurt
1 egg
2 oz white chocolate chips
⅛ cup macadamia nuts
Directions
Combine all ingredients, stirring in chocolate and nuts last.
Spoon cookies onto cookie sheet.
Bake at 350 degrees F for approximately 12-15 minutes. Let cool, and serve!