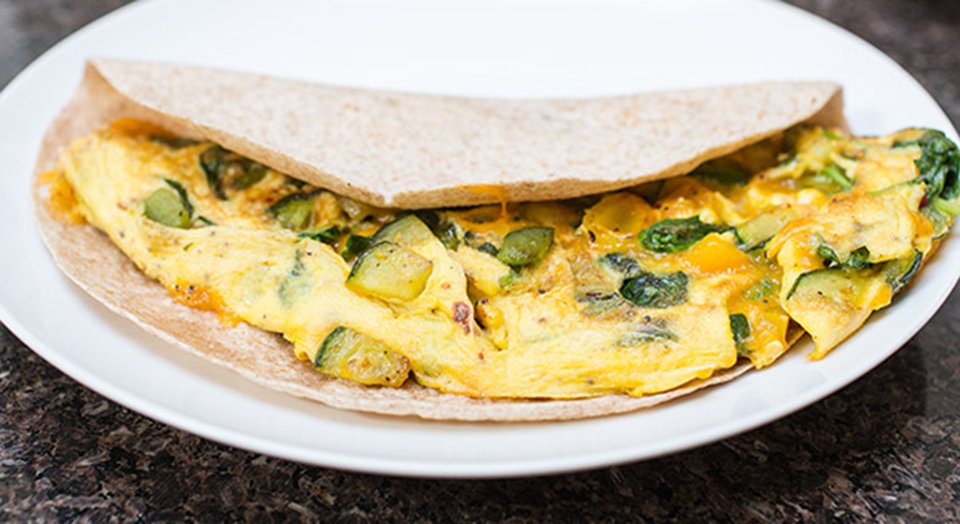 $esc.html($!{URLMapContent.description})
Ingredients
¼ cup zucchini, sliced
¼ cup diced red bell pepper
1 12 whole mushroom
2 whole egg
2 tbsp reduced fat cheddar cheese, shredded
1 tsp crushed red pepper flakes
1 salt and pepper to taste
1 tbsp olive oil
1 whole whole wheat soft tortillas
Directions
In a nonstick pan and over medium heat, sauté zucchini, bell pepper, and mushrooms for 6-8 minutes, or until soft.`
In a separate bowl, combine beaten eggs with salt, pepper, and red chili flakes.
Pour egg mixture into pan over sautéed veggies.
Let cook for 2-3 minutes and sprinkle with cheese.
Once the egg is mostly set, fold in half and cook for another 3-4 minutes flipping halfway.
If desired, place the omelet into wrap.