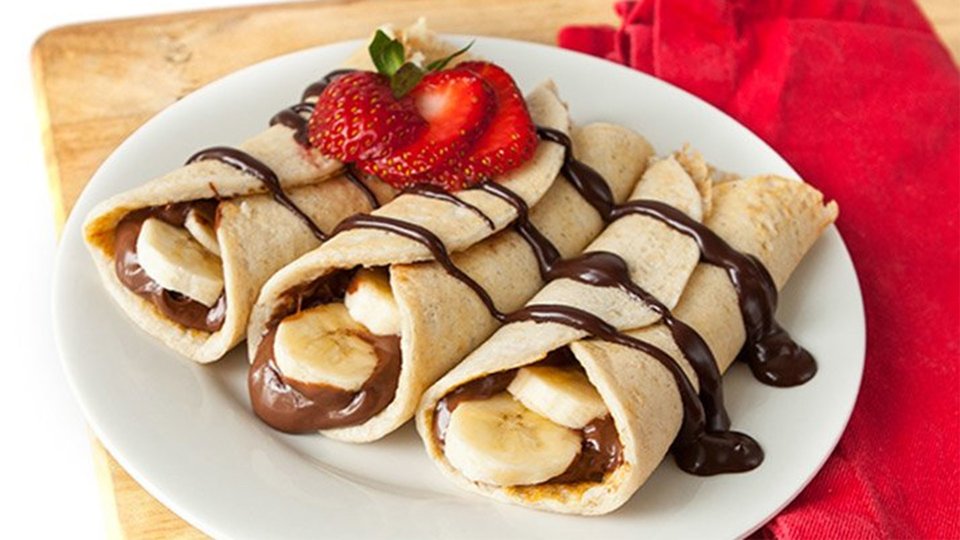 Move aside, pancakes! Your thinner and more hip cousin has just arrived. This recipe will get you excited to whip up an easy-breezy, protein-smothered crepe and then proceed to dress it with copious amounts of any toppings you wish—bananas, peanut butter, Nutella, strawberries, or even savory items like ham.
Ingredients
2 egg whites
1 cup almond milk
⅔ cup raw oats
1 pinch table salt
1½ tsp extra virgin coconut oil
2 scoop BPI Sports: Best Protein, Vanilla Swirl
Directions
In a blender, combine egg whites, almond milk, oats, protein powder, salt and coconut oil. Process until smooth, cover, and refrigerate for 1 hour .
Heat skillet over medium heat and spray with Pam. Pour 1/4 cup of crepe batter into skillet, tilting to completely coat the surface. Cook for 2-5 minutes, turning once, until golden. Repeat with remaining batter.
Top the crepe with 1 tablespoon of Nutella and 1/2 sliced banana, and roll.