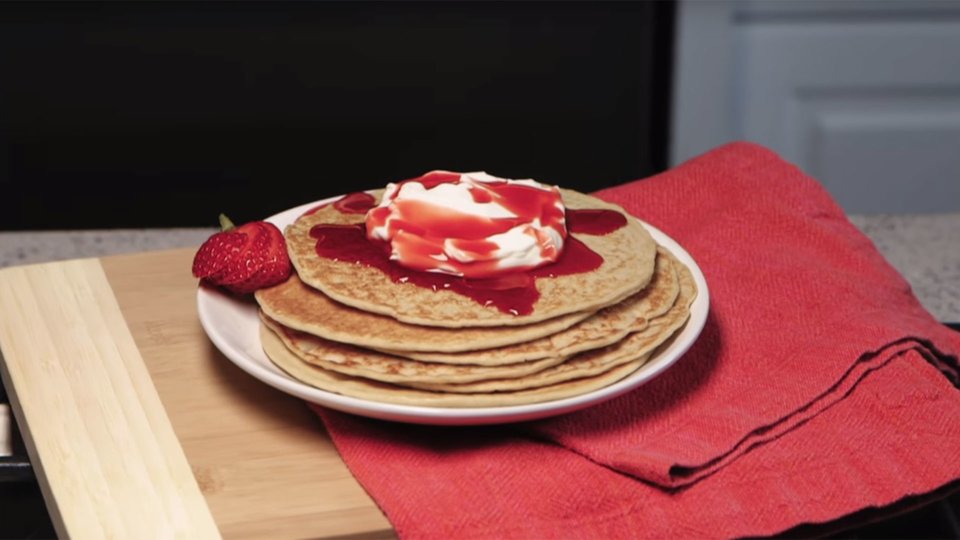 Give us just 45 seconds of your time, and we'll show you how to whip up a delicious batch of Vanilla Caramel Protein Crepes!
Ingredients
⅔ cup ground oats
2 scoop vanilla caramel protein powder
1 cup almond milk
1 pinch table salt
2 egg whites
1½ tsp coconut oil
Directions
Combine ingredients in blender.
Pour 1/3 cup batter onto a greased skillet and cook over medium heat. When bubbles begin to form, flip the crepe and cook for another minute.
Add desired toppings and enjoy!