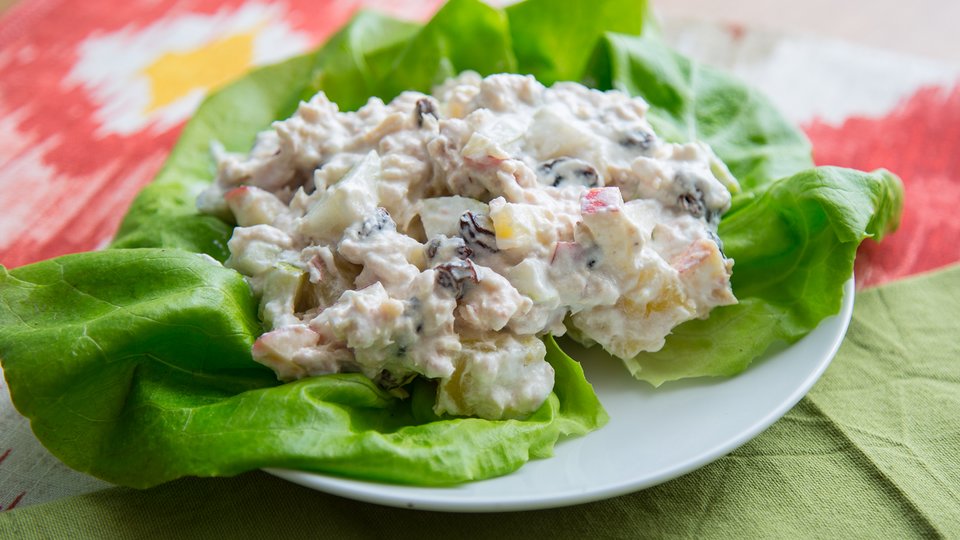 A tasty tuna and fruit salad.
Ingredients
1 slice (4-2/3" dia x 3/4" thick) pineapple
1 can tuna, canned in water
½ cup nonfat plain Greek yogurt
½ tsp curry powder
½ tsp vanilla extract
¼ cup raisins
¼ cup, quartered or chopped apples
4 leaf, medium butter leaf lettuce
1 small pear, sliced
Directions
Mix all ingredients except lettuce, tossing until well combined.
Line a large plate with lettuce leaves.
Arrange mixture on lettuce leaves and serve chilled.