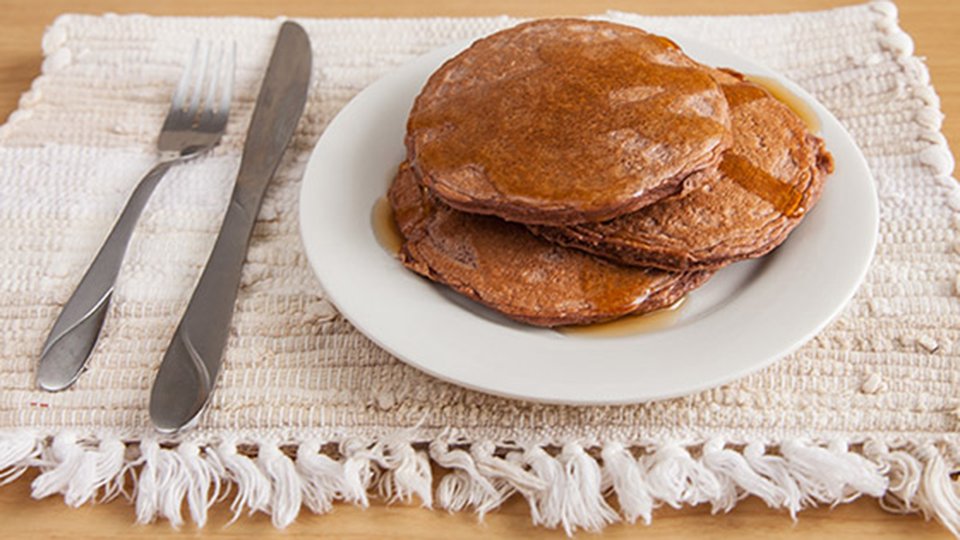 Created by legend Rich Gaspari, this ultimate pancake serves up the perfect muscle- building mix to take in immediately after your workout. It's certainly a refreshing and portable alternative to your typical post-workout protein shake.
Ingredients
1 cup liquid egg whites
½ cup raw oats
2 tbsp sugar-free maple syrup
Directions
Combine the egg whites, quick oats, and protein powder. Heat a non-stick skillet over medium-high heat and coat with a non-stick spray.
Pour 1/4 cup of the pancake batter into the pan and let cook until bubbles begin to appear. Pour more cakes. Flip and cook on the other sides until firm.
Serve with the syrup or your choice of topping, depending on your macronutrient needs. For extra protein, add some additional protein powder for dusting!