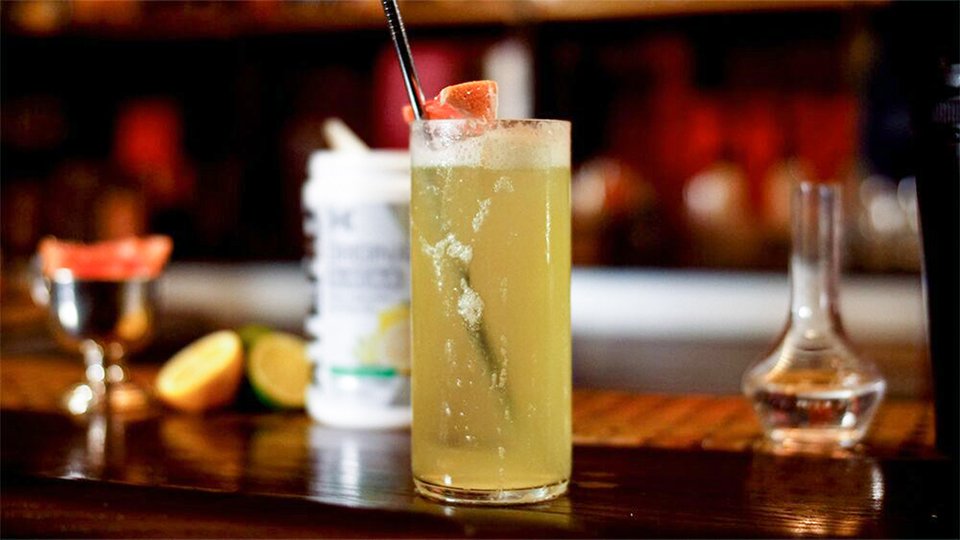 Prefer to keep things simple? This crisp, sparkling cocktail is almost as quick to make as a vodka soda but way, way more fun. Nothing beats the flavor of freshly squeezed citrus, whether for drinks or your sad chicken and broccoli. A hand-held citrus juicer is an affordable kitchen tool that's great to have on hand—and it lets you show off your biceps.
Ingredients
½ scoop Scivation XTEND BCAA Lemon-Lime Squeeze
1¾ oz. vodka
4 tsp lemon juice
⅛ cup fresh grapefruit juice
1 oz. sparkling mineral water
1 wedge grapefruit wedge
Directions
Add the ingredients except mineral water to a shaker.
Shake well.
Pour over ice into a highball glass.
Top off with mineral water.
Garnish with the grapefruit wedge.