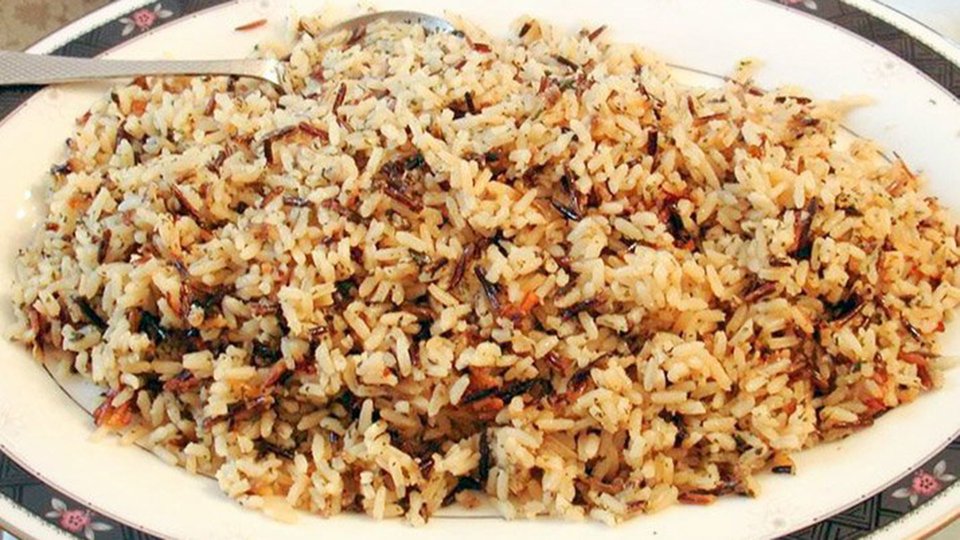 Stuffing is one of the higher fat culprits sitting on your Thanksgiving dinner table because of all the oil that drips into it from inside the turkey. In addition to this you must remember that stuffing is essentially a very heavy hit of white bread, which as you likely already know can do a number on your fat loss diet plan.
Ingredients
⅛ cup dried cranberries
⅛ cup raisins
¼ cup orange juice, fresh squeezed
1 cup almonds, slivered
½ cup chicken bone broth
1 cup onion, finely chopped
½ cup stalk celery, finely diced
2 clove garlic, minced
1 cup wild rice, uncooked
5 cup water
Directions
First combine the fruit and juice together and then place either in the microwave or in a small pot on high heat until hot.
Heat olive oil in a pan until hot and then toss in the nuts, stirring slightly until they have taken on a crisp texture. Remove and set aside.
In another saucepan, heat chicken broth. Once hot, add in onion, celery, and garlic gloves until tender. Stir in wild rice along with five cups of water and bring to a boil. Once boiling, cover and cook over very low heat for about 25 minutes or until rice is finished and water is absorbed.