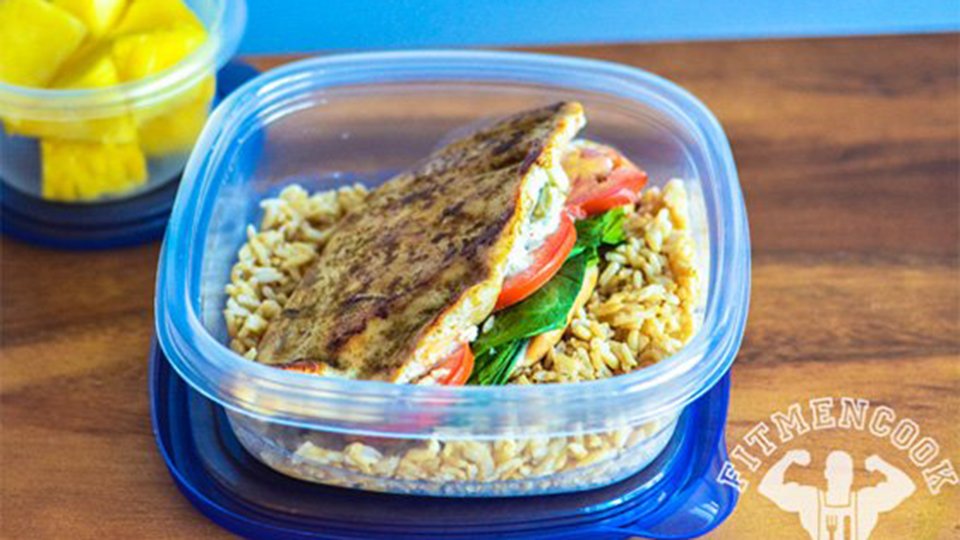 If you're looking for a way to spice up your routine chicken breast recipe, then give this recipe a try! I must warn you, though: You may never eat a regular chicken breast again! It's also highly likely that you'll spend the rest of your days trying to make each attempt of this recipe better than the last!
Ingredients
6 oz chicken breast
½ cup spinach
1 small whole (2-2/5" dia) tomato, diced
2 oz reduced-fat feta cheese
½ cup brown rice
Directions
Set oven to 375 degrees F.
Slice the chicken breast down the middle to make it look like a butterfly; be careful not to slice all the way through the chicken breast.
Season the chicken breast with your choice of seasonings.
Open the chicken breast and, on one side, layer spinach, tomato slices, and feta cheese.
Fold the chicken breast like a sandwich and use toothpicks to hold the chicken breast closed.
Bake for 18-20 minutes or until the chicken breast is completely cooked.
Cook brown rice and add garlic and diced onion for extra flavor.
Plate chicken and brown rice.