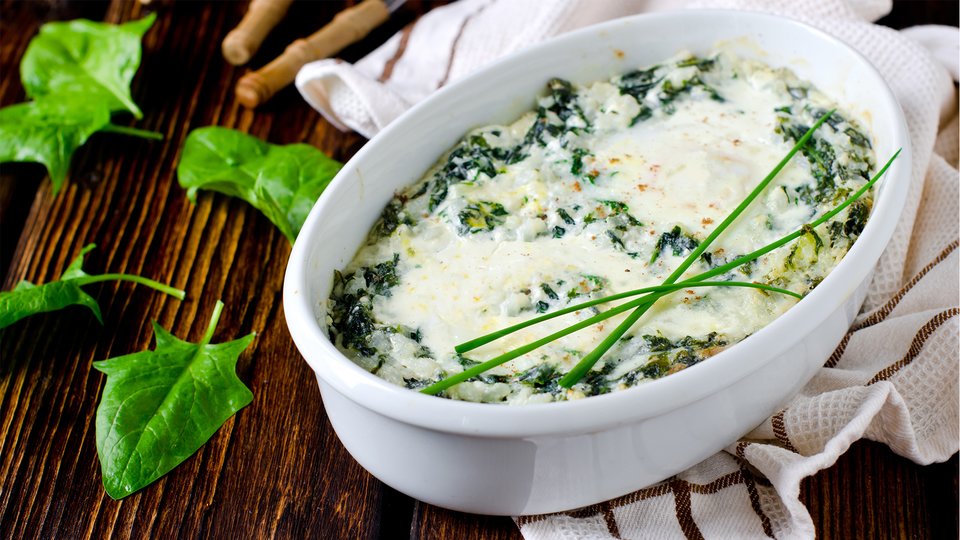 Check out this rice and spinach recipe.
Ingredients
⅓ cup white Rice
3 tbsp fat-free cottage cheese
1 large egg whites
1 bunch flat-leaf parsley
2 sprigs fresh dill
1 tsp, ground pepper
2 cup baby spinach
3 tsp bread crumbs
Directions
Preheat oven to 350 degrees
In a mixing bowl, combine rice and cottage cheese
In a small bowl, mix together egg white, parsley, dill, and pepper.
Add spinach and egg white mixture to rice mixture. Mix well. Pour into casserole dish, and sprinkle bread crumbs on top.
Bake for 40 minutes.