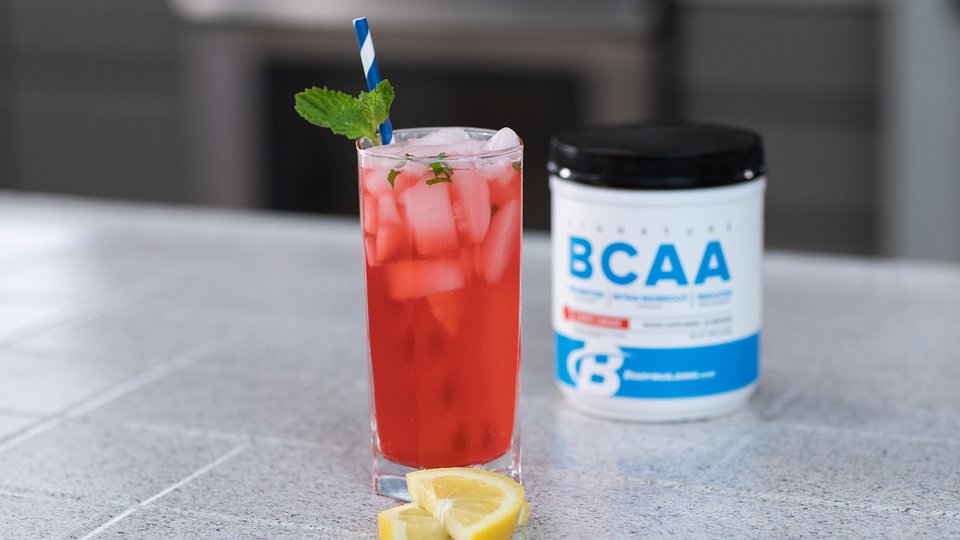 In addition to being a refreshing summer staple, lemonade made with fresh lemon juice offers many health benefits, including better hydration, help with digestion, and a good source of vitamin C. If you're worried about the added sugars of making your own lemonade, the scoop of Signature Cherry Limeade BCAA in this recipe helps keep those macros in check. Fresh mint and natural honey are the only other ingredients you need to complete this quick and easy thirst quencher.
Directions
Chiffonade mint by rolling leaves into a cylinder and slicing thinly. Place mint in glass and add ice.
Slice lemon in half and squeeze juice from both halves into glass with mint. Add honey.
In a separate glass, mix sparkling water with Cherry Limeade BCAAs, then pour over mint and lemon. Garnish with a lemon slice and enjoy!