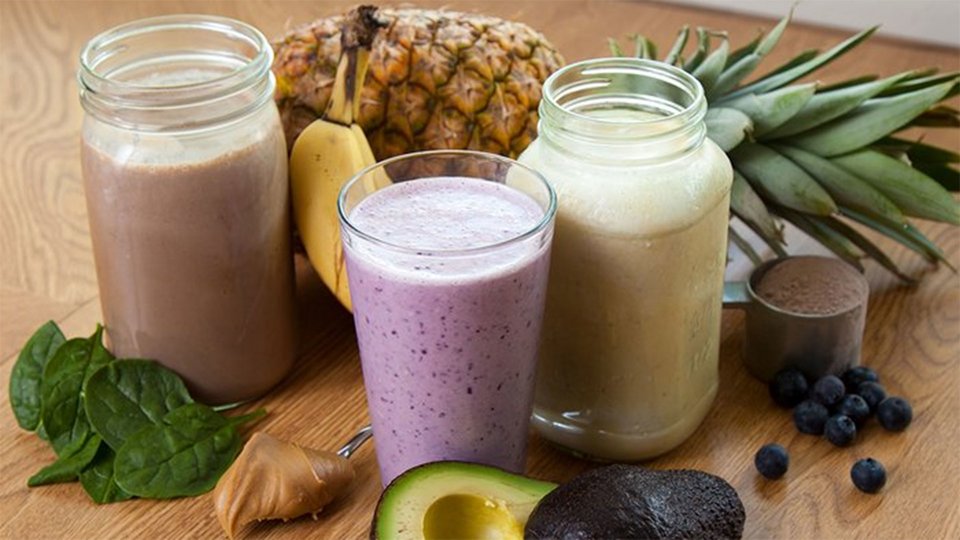 There are a million ways to start your day with vegetables! Maybe you don't want to gobble down a handful of cauliflower as you rush out the door. But what if you tossed a handful of spinach into your morning smoothie? Trust me here: You won't taste these nutrient-packed leaves. They will turn your smoothie an interesting shade of green, but if you can handle squatting heavy weight, you can probably handle a strange-looking drink.
Ingredients
8 fl oz water
1 scoop(s) vanilla whey protein powder
2 cup spinach
½ cup nonfat plain Greek yogurt
2 tbsp natural peanut butter
Directions
Place all of the ingredients, along with 4-6 ice cubes, in a blender (in the order shown works best).
Blend on high speed for 60-90 seconds.