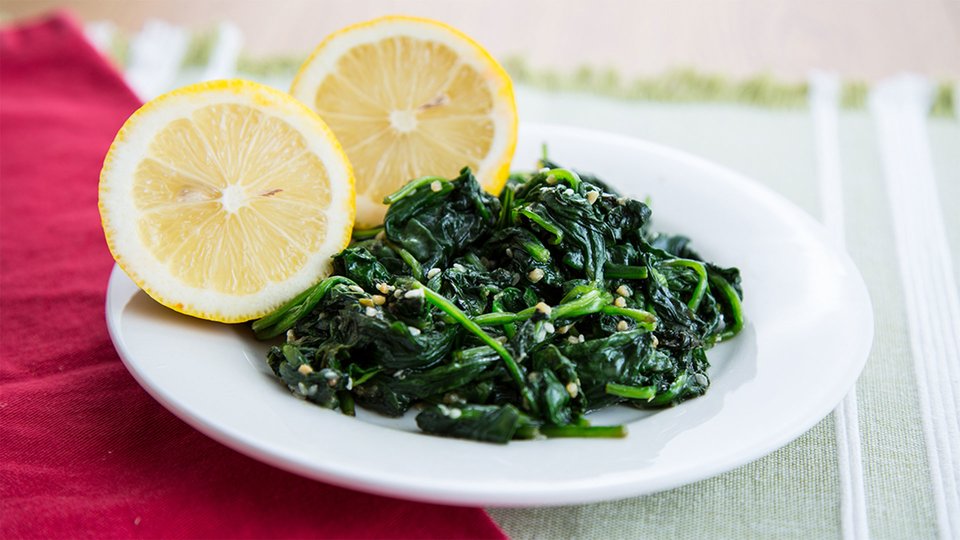 Sautéed spinach is fast and easy and goes well with just about any protein source.
Ingredients
5 cup baby spinach
3 clove garlic, minced
1 tbsp sesame seed oil
2 tbsp sesame seeds
1 salt and pepper to taste
½ fl oz lemon juice
Directions
Heat the sesame oil in a large skillet over medium heat.
Add the garlic and cook for about one minute, or until garlic is fragrant.
Add the baby spinach leaves and salt and pepper to taste. Stir, cover, and sauté over low heat for about 4 minutes.
Once the spinach looks soft, remove from heat and add the lemon juice and sesame seeds. Toss and serve.