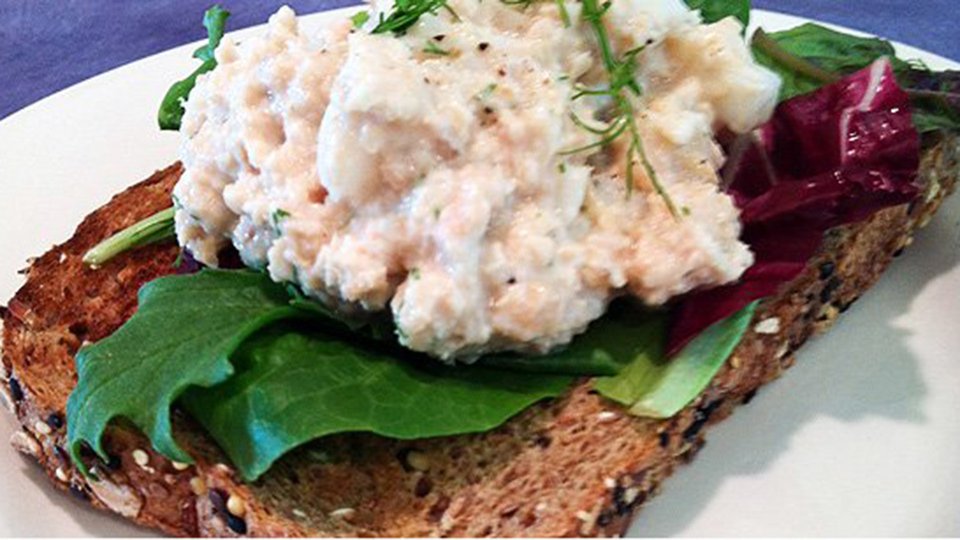 Need something different than your regular chicken and broccoli? Salmon salad is a perfect take-to-work option.
Ingredients
1 can drained solids (total) canned salmon
⅓ cup nonfat plain Greek yogurt
½ tsp garlic, minced
1⅞ sprigs fresh dill
¼ cup onion, finely chopped
Directions
In a bowl, mix together Greek yogurt, minced garlic, dill, and diced onions.
Add salmon and stir until salad is formed.
Serve with lettuce, on whole wheat or Ezekiel bread, in a low-carb wrap, or with whole grain crackers.