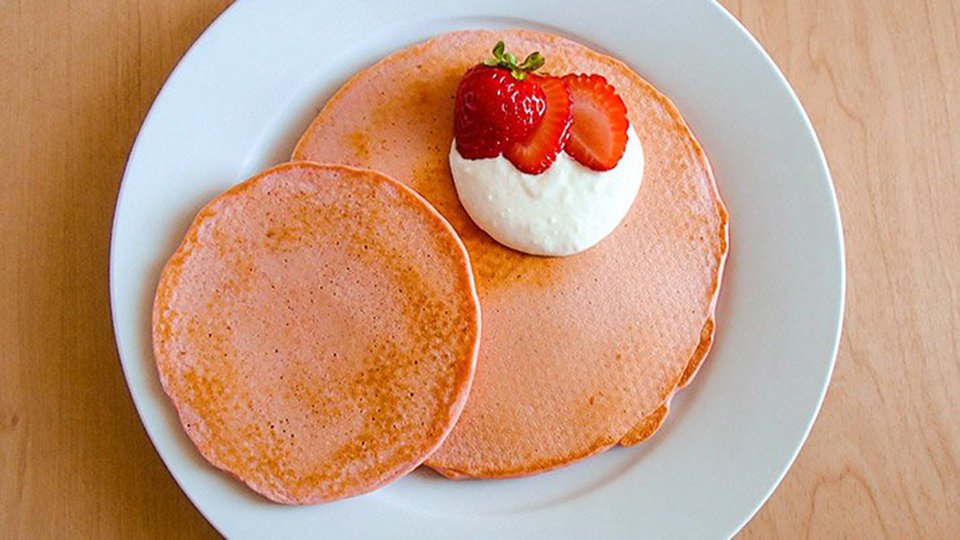 No need to douse this breakfast griddle cake in loads of sugary syrup. It's already tasty and sweet enough! Follow the recipe below to serve up some guilt-free sweet treats.
Ingredients
⅓ cup all-purpose flour
¼ cup egg whites
½ tsp baking powder
½ cup beets, cut into cubes
1 scoop (s) muscle milk natural chocolate protein
Directions
Heat greased skillet on medium heat.
Combine all ingredients until batter is smooth.
Pour into heated skillet.
Once bubbles form and one side is golden brown underneath, flip pancake.
Cook on other side until golden brown.
Serve with butter or cream cheese whipped with agave nectar.