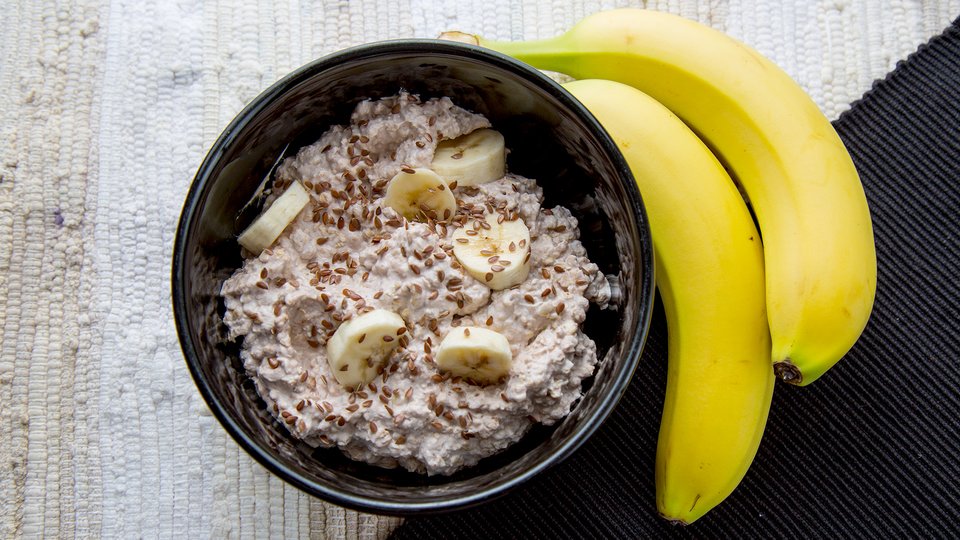 When you know you need to eat but just don't have an appetite, the last thing you feel like doing is cooking a full meal. So why not rummage through the fridge and pantry for a combination of staples you probably have on hand, then measure, mix, and enjoy?
Ingredients
1 cup raw oats
1 cup nonfat plain Greek yogurt
1 scoop BPI Sports Whey-HD, chocolate cookie
1 cup, mashed banana
4 tbsp natural crunchy peanut butter
3 tbsp ground flaxseed
Directions
Combine oats, Greek yogurt, and whey protein in a large bowl. Mix until incorporated. Add a drizzle of water if necessary to help moisturize all the powder.
Slice large banana into quarter-sized pieces.
Add banana and peanut butter to the oat mixture and mix.
Garnish with flax seeds and eat the whole darn thing!