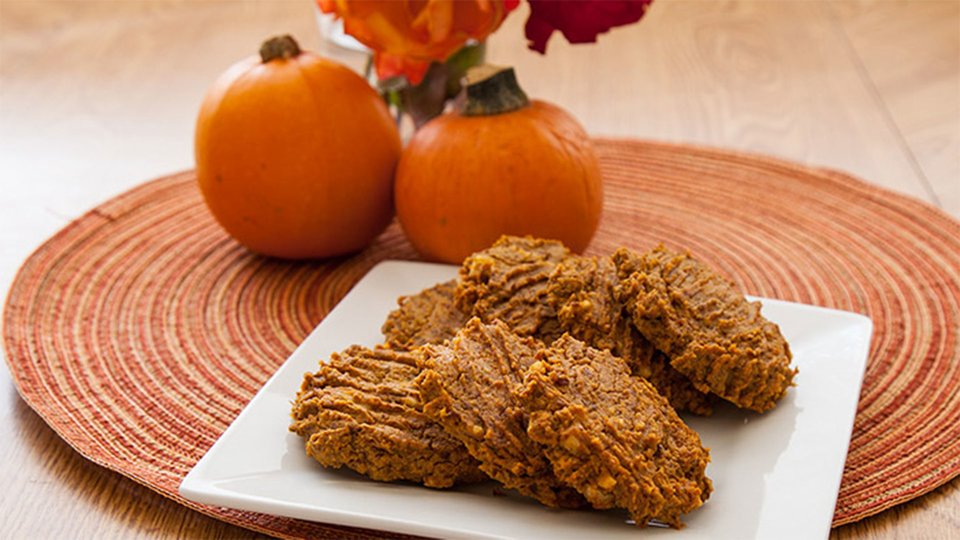 It's not fall until you've had your first taste of pumpkin spice bliss. Skip the latte and whip up a batch of these cookies to indulge in the feeling of the season.
Ingredients
1 cup white kidney beans
½ cup pumpkin puree
¼ cup liquid egg whites
37 g freeze-dried strawberries
1 scoop(s) fitMiss Delight, Vanilla Chai Protein Powder
1 tsp vanilla extract
1 tsp pumpkin pie spice
1 tsp baking powder
Directions
Preheat oven to 350 F.
In a food processor, blend beans until smooth.
Add remaining ingredients and blend until smooth and well combined.
Divide batter into 10 circles on a baking sheet lined with parchment paper.
Bake for 10-12 minutes.
Remove from the oven, and cool on a wire rack.