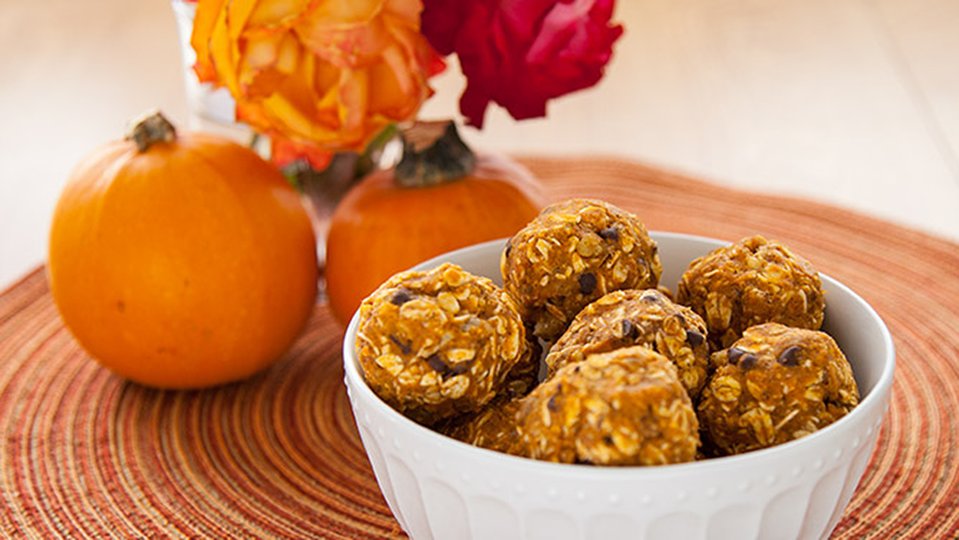 It's the time of year again when pumpkins are all the rage—and for good reason. In addition to being a low-calorie fruit, coming in at just 26 calories per 100-gram serving, this orange gourd is rich in fiber, antioxidants, vitamins, and minerals. Looking for a quick way to incorporate it into your diet? Try these easy no-bakes that combine savory pumpkin with sweet vanilla chai. Top things off with chocolate chips and a hint of cinnamon.
Ingredients
1 cup pumpkin, canned
½ tsp pumpkin pie spice
½ tsp cinnamon
3 cup raw oats
1 tsp vanilla extract
1 tsp ground flaxseed
1 cup walnuts, chopped
½ cup dark chocolate chips
4 tbsp sugar-free maple syrup
Directions
Mix everything together in a large bowl, pressing and folding all the ingredients together.
Roll into balls about 1 inch in diameter.
Place on a pan lined with wax paper, and allow to chill for about 30 minutes before serving.