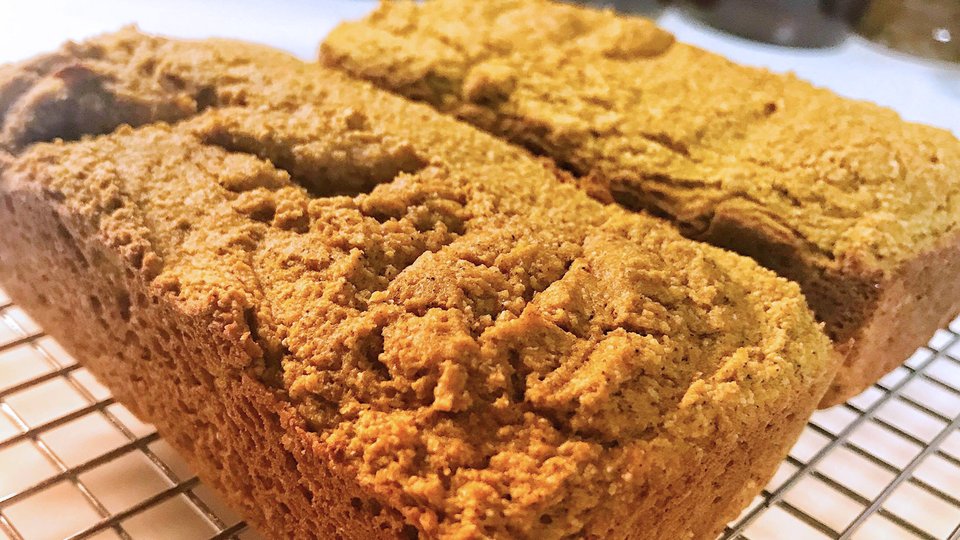 Who doesn't love pumpkin? The extra protein and low carbs mean that you can enjoy this seasonal favorite without the guilt.
Ingredients
170 g pumpkin puree
1 scoop pro JYM (Caramel Macchiato or Tahitian Vanilla Bean)
30 g coconut flour
9 g powdered Stevia
2 whole egg
28 g coconut oil
1 tsp baking powder
1 tsp vanilla extract
1 tsp pumpkin pie spice
Directions
In a bowl, beat together all wet ingredients, except pumpkin.
Add dry ingredients and pumpkin purée to wet ingredients. Mix well.
Pour batter into one greased loaf pan or two greased mini-loaf pans.
Bake for 28-30 minutes at 350 degrees F.
Let bread cool in pan for 5 minutes before slicing and serving.