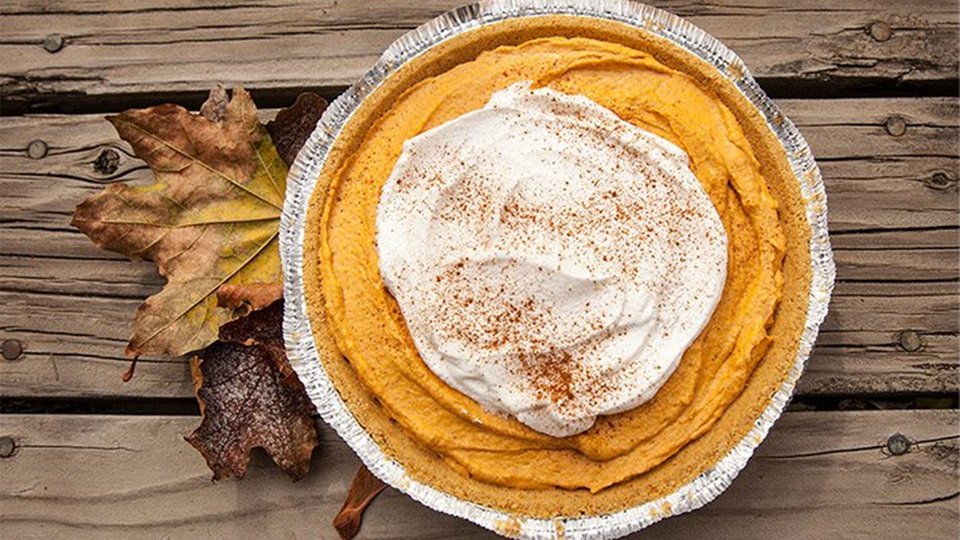 There are times when Jell-O just doesn't hit the spot and pudding's consistency doesn't feel quite right. That's when mousse is the perfect solution! There's nothing quite like that creamy thickness that also carries an airy consistency. Get your fill of this flavorful treat with bodybuilder Amber Passini's pumpkin-filled dessert!
Ingredients
1½ scoop optimum Nutrition Gold Standard 100% Whey, Pumpkin Pie
½ cup milk, fat-free
1 tbsp pumpkin pie spice
1 package sugar-free vanilla pudding mix
1 cup whipped topping, frozen, low fat
1 crust keebler Ready Crust, Graham Pie Crust, reduced fat
Directions
In a large bowl, whisk together milk and spices. Add pumpkin and stir until combined.
Add pudding mix and protein powder.
Beat with wire whisk for 1-1/2 minutes. Stir in half of the whipped topping. Spread the mixture into the premade crust.
Top with remaining whipped topping.
Refrigerate at least 3 hours.