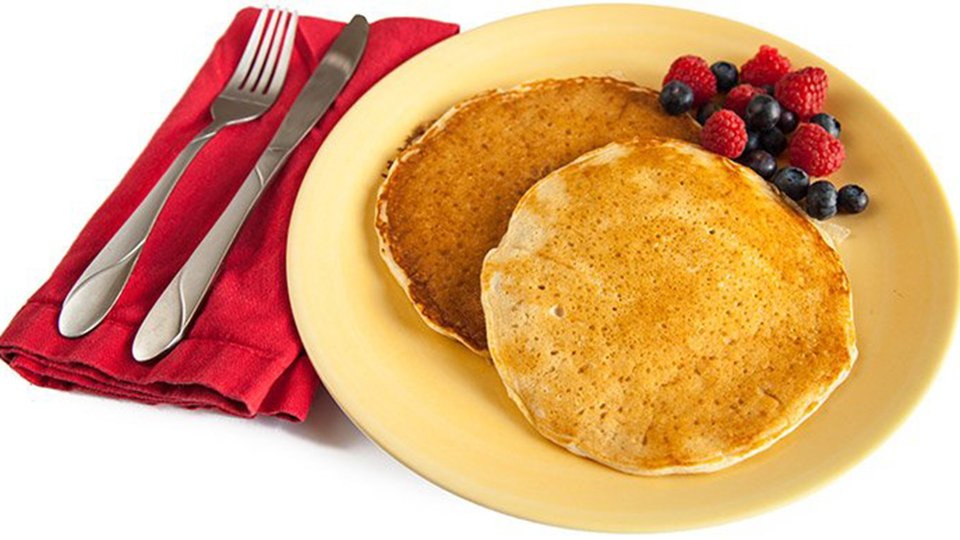 If you're like most people, you like to enjoy sleeping in on the weekends and getting up to a brunch that reminds you of your mom's home cooking. Rather than opting for high calorie pancakes or waffles, try this healthier version that you can whip up yourself in minutes.
Ingredients
1 scoop(s) vanilla whey protein powder
3 large egg whites
⅓ cup rolled oats
½ tsp baking soda
1 tsp vanilla extract
1 cup mixed berries
1 tsp powdered Stevia
1 tbsp sugar-free maple syrup
Directions
Mix all the ingredients together and then place in pancake sized spoonfuls on a hot griddle sprayed with non-stick spray.
Flip once when edges begin to brown (1-3 minutes depending on griddle) and cook the remaining side.
Serve with sliced fruit on top and a small amount of sugar-free maple syrup if desired.