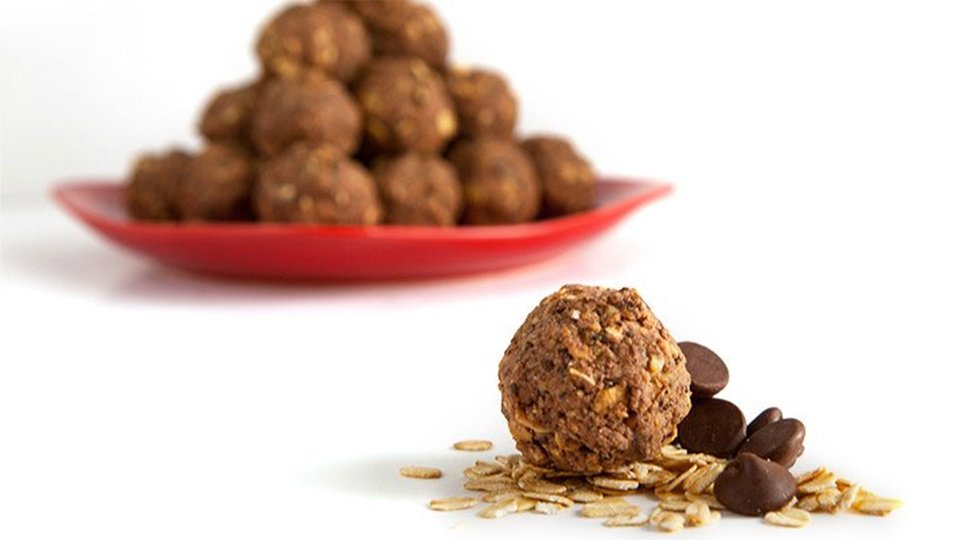 Quite frankly, these round, bite-sized chompers filled with chocolate and almond butter will grant you the powers to hit incredible PRs on your squat day. 'Nuff said.
Ingredients
1 cup rolled oats
½ cup dark chocolate chips
½ cup natural almond butter
⅓ cup honey
½ cup Spectrum coconut and dark chocolate chia flax blend
1 tsp vanilla extract
3 scoop BPI Sports: Best Protein, Chocolate Brownie
Directions
Combine all ingredients in a large bowl until fully incorporated.
Using a melon-baller, scoop balls from mix and drop onto baking sheet.
Place sheet in refrigerator for 2-3 hours.